Tips for designing a successful online course
A Mooc, or massive open online course, is a convenient way of delivering learning content online. There's no limit on attendance – all the learner needs is a computer and an internet connection.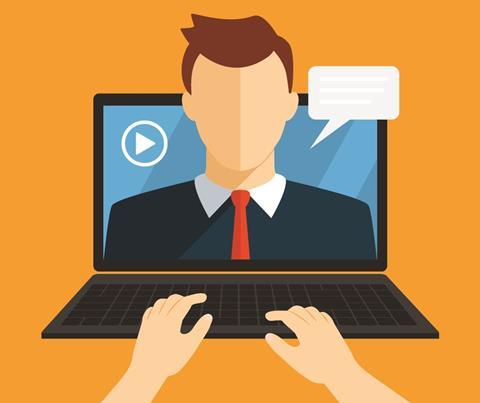 I'm interested in the potential of Moocs to engage wide audiences, especially pre-university students. When the opportunity arose to take part in the first Mooc at the University of York, I took it as a fantastic opportunity to oversee the design, creation and facilitation of Exploring everyday chemistry (eeDc), a unique organic chemistry course delivered via the FutureLearn platform.
The course covers topics relevant to our everyd ay lives – from perfumes to antibiotics, brewing and sport. Lessons encourage learners to develop independent learning skills to aid the transition to university.
Here's what I have learned from running the course in January and July.
Plan, plan and plan again
Projects often take longer than you think, and Moocs are no different. Many people who have delivered Moocs say it takes more work and time than they expect. I recommend around two weeks of development time per week of course content, but to make the best use of the time, also plan well ahead.
I used a timeline with a detailed checklist of tasks to compile the material against strict deadlines. Varied tasks, from making detailed video scripts to ensuring everything is copyright free, had to be factored in with enough time left over for proofreading and testing.
Four weeks' worth of content (including videos, screencasts, text files, quizzes, experiments and tests) required a team effort. Our team included university staff, undergraduate students and a video production company.
Think bite-size
As with planning other courses, I started with the learning outcomes and then designed learning activities and assessments to support them.
A key difference to conventional face-to-face teaching is the need to organise the material into small bite-size portions. This has been shown to maximise online learner engagement. Each video and screencast was a maximum of just five minutes long.
I thought carefully about brevity and I pared back content to keep only what was needed. It was exciting to create a new syllabus. We found linking to modern research and current news coverage helped bring the material to life, resulting in some very interesting learner discussions.
Determine your target audience, but be open to diversity
You need a strategy that engages a wide range of learners with different backgrounds. Mooc learners are typically far more diverse than those on a sixth form science course. Although a GCSE level of science was recommended for eeDc learners, there is no way to enforce this. The students stretch across large ranges in age, nationality (eeDc attracted learners from over 100 countries), primary language, educational background and subject expertise.
It is challenging to strike the right balance – if the course becomes too abstract too quickly, learners will be lost, whereas if it stays too simple for too long, then learners will get bored.
To support novices we used an extensive glossary, which proved popular, and various 'tools of the trade' sections that highlighted introductory material covered at GCSE and beyond. We included some challenging topics, designed to stretch those studying an A-level (or equivalent) chemistry course, for engagement and motivation.
Although some learners complained about the difficulty of some sections, the overwhelming majority of the feedback was very positive.
Be active and share
I believe in driving learning with action. It is good for learners to do something and share it, which helps promote the value of learner feedback.
Distinctively, eeDc includes a series of optional hands-on kitchen experiments, designed to help bring the content to life. These include determining the antimicrobial properties of spices and making a medicinal lava lamp. Learners have the opportunity to share and discuss results using tools like Padlet and Twitter.
You should monitor discussion forums regularly, with timely contributions guiding learners through the more challenging assignments. Personal feedback helps reduce learner confusion and isolation. Additionally, good levels of learner–tutor engagement helps keep students' motivation levels high.
Be personal and distinctive
To engage Mooc learners it is important to have a 'face'. We tried to make the video and screencast monologues feel informal. We used short talking head videos throughout the course to introduce text-based postings and help build a teaching presence.
Wherever possible, we employed humour, as illustrated by our distinctive promotional video – an important tool for decreasing social distance.
Enjoy the journey
It has been a real pleasure to develop eeDc, to blend learning approaches and to help meet the needs of a diverse group of learners.
With more than 7000 students having participated in eeDc, the completion rate and the information from the end-of-course survey, we think our approach has been successful.
One learner remarked, 'This has been a really enjoyable experience and I'm really glad I took part. Each week has been fascinating, enjoyable and fun.'
Acknowledgements
On the eeDc project I enjoyed working with a great team, including chemistry students Katie Martinelli and James Titterington, Digifish (who did our video production) and Iain Barr, who coordinates Mooc activity at York.
Andrew Parsons is a professor of organic chemistry, chemistry admissions tutor and head of Vanbrugh College at the University of York