Frame familiar events in a scientific perspective with this reading comprehension about mixing hand sanitiser amid the Covid-19 pandemic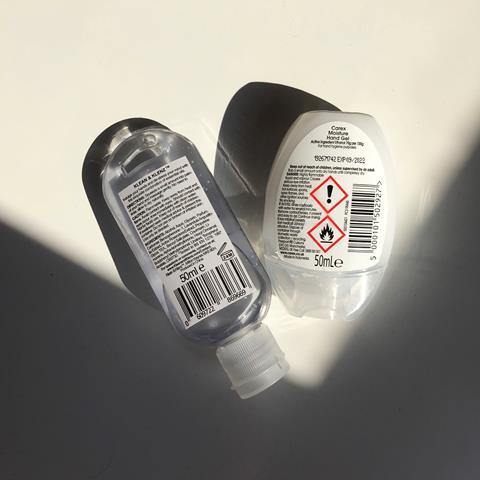 In the early months of 2020, in a bid to contain the spread of Covid-19, hand sanitiser became an essential item in homes, schools and workplaces. More frequent hand washing and strictly enforced hygiene rules meant that shop supplies quickly dwindled and manufacturers were unable to restock shelves. The WHO published formulations allowing people to prepare their own batches of hand sanitiser with the recommended proportion of virus-killing alcohol.
This reading comprehension activity for 11–14 students delves into the chemistry behind manufacturing this simple mixture on a large scale. Students will consider the cross-curricular implications when working with controlled substances and will be able to apply their mathematical skills to uncover the economical significance of changing formulations.
Use this resource alongside the Education in Chemistry article 'Lending a hand with sanitser'.