The toxic ingredient lurking in green vegetables, oxalic acid is familiar to Advanced Higher students for other reasons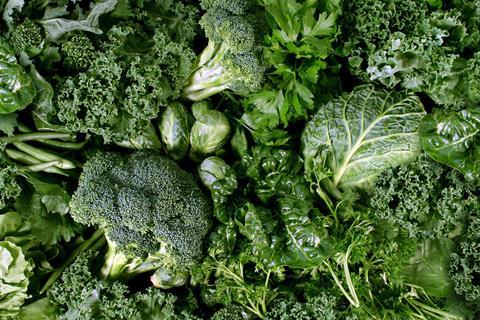 Oxalic acid may be a toxic ingredient lurking in green vegetables, but Advanced Higher students in Scotland will be familiar with it for other reasons. It is used as a primary standard and students need to be able to prepare oxalic acid as a standard solution. It is important that students have an appreciation of the toxic effects of oxalic acid to allow them to handle the substance safely.
Use this practical worksheet with students to familiarise them with the preparation of a primary standard. The experiment also provides experience using a balance and standardising solutions using titrations.
You could also get students to read the article, Dangerous dinners from Education in Chemistry. This discusses toxins such as oxalic acid that are present in food.
Downloads
Experiment | Word, Size 71.11 kb
Experiment | PDF, Size 45.09 kb