Turning training into learning
Sue Crowley (ed)
Routledge
2013 | 184pp | £22.99 (PB)
ISBN 9780415816946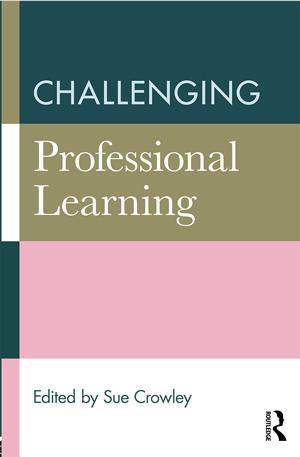 This book challenges the way in which continuing professional development (CPD) is carried out in further education (FE).
In the opening chapter, Sue discusses the changing nature of professionalism and how educators could or should react to increased globalisation of knowledge and skills. She emphasises the need for professional educators to become learners and collaborators with their peers, students, stakeholders and managers. In subsequent chapters, Sue's co-authors deal with the background to the current CPD landscape in which central government and managers engage in assessing how much CPD is done. That this evolves into a tick box exercise where educators are required to engage in a minimum amount of training regardless of its efficacy is not surprising given the constantly evolving political and financial policies. The book is used to argue that educators should be encouraged to become learners in order to become better teachers. This is all very much in line with current pedagogical thinking which encourages learning as an active process rather than the mere transfer of knowledge which is too often irrelevant, incomplete or distorted.
In the final chapters, Sue summarises the issues raised by her co-contributors and points to a way forward for professional CPD in FE. The ideas expressed here are well founded in research so do not surprise with any novel ideas but rather express and emphasise the concept that educators should turn to the learning techniques of their students and reflect on what makes for effective learning. That educators should use reflective practice and self-directed learning as a vehicle for change is crucial to this argument.
Much of the diagnosis of current practice and way forward is applicable in other educational fields and public service so the book could have a much wider readership than just those in FE. The fact that the book is short and clearly set out means that it has a chance of being read by those who engage in and commission CPD in FE and as such could help make professional development more relevant and effective.
Purchase Challenging professional learning from Amazon.co.uk