Teacher Naomi Hennah reviews the Chemical Education Research Group's webinars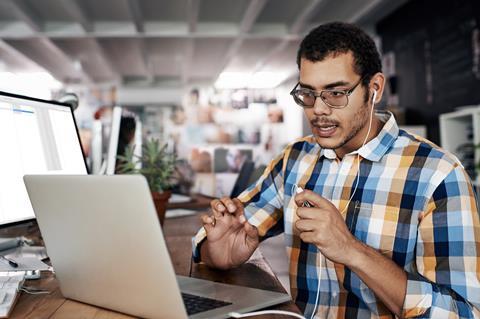 The Chemical Education Research Group (CERG) is the Royal Society of Chemistry's interest group concerned with promoting research at all levels of education and disseminating research findings to its members. This year CERG launched an online series of seminars, known as CERGinars, which are available on YouTube. The live presentations provide research groups with a platform to disseminate their work and the audience with the opportunity to engage with the research and ask questions.
For example, on the 18 April, Ginger Shultz from the University of Michigan, US, presented her research group's work on writing-to-learn, a pedagogical approach based on the observation that students' thought and understanding can grow and clarify through the process of writing. Ginger's work focuses on writing as a tool to develop learners' curriculum knowledge and identify and remedy misconceptions, rather than to develop literacy skills. Although the Shultz group research college-level chemistry teaching and learning, their findings remain relevant in a secondary school setting, but may require an experienced teacher to adapt the resources effectively.
Ginger's presentation offers guidance on how to structure a writing assignment and peer review rubric. The structure should begin with an activity prompt, followed by a written draft, then content peer review. Lastly, students should write their final draft informed by the feedback. Interestingly, Ginger advises contextualising the activity by identifying an intended audience. This additional dimension to the task provides greater opportunity for the learner to engage with the material; it demands the student synthesises the topic to develop an argument, which, in the example provided in the CERGinar, includes ethical and sustainability concerns.
Education research is important if we are to improve practice but accessing this research is not always easy, particularly for those with limited time and budgets like classroom practitioners. CERGinars address this issue. Ginger's seminar developed my understanding of writing-to-learn. I now feel able to make slight modifications to my own classroom resources to develop understanding of content through written tasks. I highly recommend CERGinars to those involved in chemistry education.