Well-structured and comprehensive advice, suited to those starting teacher training
David Hodgson
Crown House Publishing
2017 | 224pp | £12.99 (PB)
ISBN 9781785830150
Reviewed by Luke Blackburn
amzn.to/2GyazIA
David Hodgson
Crown House Publishing
2017 | 224pp | £12.99 (PB)
ISBN 9781785830150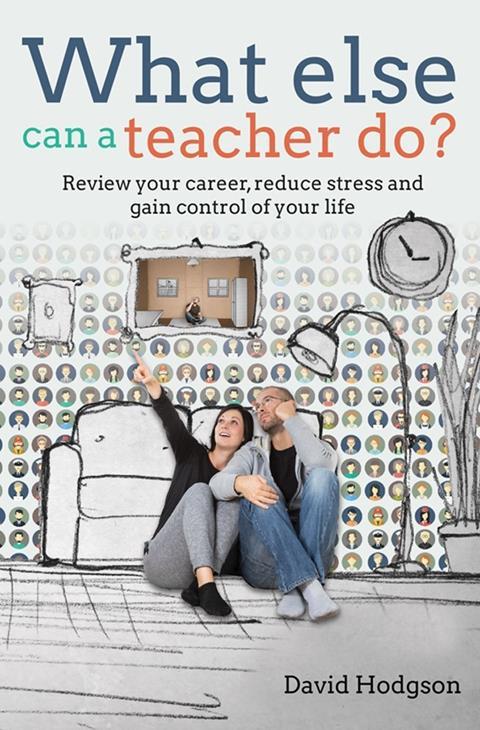 The title of this book implies a crisis within teaching that is not its focus. However, with the increasing popularity of programmes such as Teach First that frequently see graduates enter teaching for just a few years, and a general shift away from 'careers for life', it is easy to see why this book was written.
This book helps teachers reflect on their experiences and skills as a teacher so far, and supports them in planning their next career steps, whether inside or outside teaching. The author, David Hodgson, makes good use of his 20 years' experience as a careers advisor frequently advising teachers.
Part one is a diagnostic section with statements and checklists the reader must engage with and reflect on in order to figure out where they currently are in their career. David engages his readers using pedagogical techniques. Part two comprehensively describes jobs strictly related to teaching based on the reader's strengths as a teacher, as a graduate, or as a manager. Part three is an outline of 120 careers beyond teaching.
Many 'advice from teachers' boxes are dotted throughout. These anecdotes lend the book an informal and personal tone. Yet the book maintains rigour with its clear structure, dozens of references and web-links, and satisfying bibliography.
The book is informative for any graduate, not just those interested in teaching. For teachers, David's advice is objective and without agenda, meaning that reading the book could easily take you out of teaching. I doubt many schools, departments, or teacher trainers would buy this book as a reference work for fear of encouraging their workforce to leave their current position. Experienced teachers are not well-served by the book either.
Overall, this book is certainly useful to early career teachers. But it is most useful for trainee teachers, newly qualified teachers, and recently qualified teachers, 40% of whom will likely leave within one year of qualifying. This cohort are well served by the information on career paths and skills development.
Purchase What else can a teacher do? from Amazon.co.uk