Find out what encouraged Ms Alison Stanczak to take part in the programme and the benefits she's seen since being mentored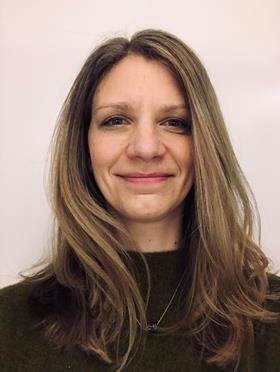 What made you decide to get involved with the Leadership mentoring programme?
I decided to join the Leadership mentoring programme because , after a few years as the Head of my department, I was still struggling to improve the department and get the results from my students and staff that I wanted. I had tried other partnerships with high-performing schools before but did not get the support or guidance I was expecting. I liked the idea that this was someone outside of education who would bring a different perspective to my problems.
What kind of topics did you discuss and work on as part of your Leadership mentoring relationship?
We spoke about solutions I had tried in the past and what worked/didn't work or what I could do slightly differently. We also discussed my strengths and weaknesses as a manager and a future challenge I would be facing – my line manager was retiring and would need to be replaced.
Was there anything your mentor said or did that was particularly helpful?
My mentor, Richard, was great. He listened to my problem and identified an opportunity for myself – applying for the Head of Science role – that I had been previously a bit reluctant to do. We spoke about the application process . He looked over my cover letter and really encouraged me to apply. I'm not entirely sure I would have without his encouragement. While I was ultimately unsuccessful, it was really affirming to have him identify this opportunity and see me for my potential.
What are some benefits you've seen from being mentored?
I definitely have more self-belief than before this process – Richard confirmed that all the things I had been doing to improve my department were valuable and that I had all the answers already. I am less likely to doubt myself and not believe in my instincts than I might have been 18 months ago.
Do you have any advice for someone deciding whether or not to participate in the Leadership mentoring programme?
My advice to anyone considering taking part is to come prepared with a specific issue they want to address and be really honest about the situation with their mentor. Being open to their feedback and considering their viewpoint can help you to grow as a person and a leader.