Francesca Burgoyne from RSC ChemNet takes a look at why you should get some work experience and how to go about finding a placement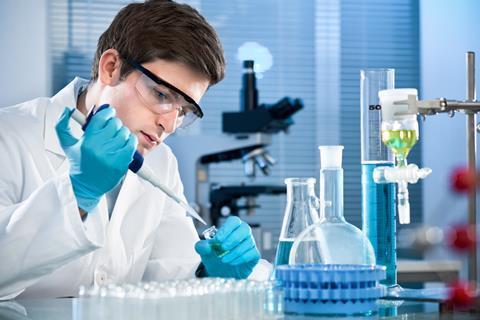 If you think you'd like a job that involves chemistry, it's a good idea to get some work experience in an industry that uses the chemical sciences.
Work experience can give you an insight into how science can be used to solve some of the problems that society faces. It's an opportunity to find out what you are good at, to learn new skills, to find out if a particular job suits you and maybe put some of the chemistry you've learnt into practice.
Do I really need work experience?
Even if you already know you'd like to be a chemist, there are lots of reasons why getting work experience is a good idea.
It puts you ahead of the game and shows that you're keen and committed when you're applying for university or your first job. If you've taken the time to find and complete a work placement, then admissions tutors and potential employers know you are serious.
Recent studies have shown that university graduates are more likely to be employed if they already have work experience, often because they are taken on by the companies that gave them the placement in the first place. Companies like to employ people they already know they can trust.
Your application for the next stage in your career will be stronger. Your CV will stand out, and in interviews you will be able to talk about the skills and experience you've gained. If you do well on your placement, you should be able to get a job reference from the organisation you work for.
So how do I get it?
First, think about what you want to get out of a placement. What are you interested in? Do you want to get some experience of a particular sector or industry? Do you want to know what it's like to work for a large company?
The internet is the best place to start when looking for companies in particular industries, but just typing in 'work experience chemistry' won't yield the best results. It does require some digging to get a good placement, but the payoff will be worth it.
Some places to start looking:
Family and friends – it's all about who you know. If you have a great aunt who happens to be the chair of a multinational pharmaceutical company, give her a call!
Local companies – find out what chemical companies are in your area and whether they have work placement schemes.
Find out what other students have done – your school careers service will be help out, or speak to students in the years above you.
University research labs – some universities are able to take students for short placements in their research labs.
Try your RSC Local Section – RSC members have a wealth of experience and it's all connected to chemistry. They might be able to put you in contact with someone with a placement opportunity.
Nuffield Research placements – each year the Nuffield Foundation provides over 1000 students the opportunity to work alongside professional scientists across the UK.
This article was originally published in The Mole