More universities are offering degree-level apprenticeships, creating closer links with employers and attracting students who perhaps would not have enrolled in traditional university programmes.
Degree-level apprenticeships give the opportunity to gain a degree while in paid work. They have been available since September 2015 but the number of available positions has crept up very slowly.
Despite a number of employers 'accelerating their degree apprenticeship strategies', the number of programmes and vacancies remains low, according to a recent survey by the Association of Graduate Recruiters (AGR). Employers are concerned about a lack of awareness of degree apprenticeships among young people.
Funded by the Higher Education Funding Council for England (HEFCE), the survey suggests employers should actively promote degree apprenticeships to schools, and schools should be measured on apprenticeship destinations as well as progression to higher or further education.
Boosting the profile of degree apprentice options in schools and universities should be a 'high priority', it says.
Encouraging signs
There are signs of future growth following the introduction of a levy in April 2017, requiring all employers with an annual pay bill exceeding £3 million to contribute to an apprenticeship fund. 'It has been noticeable that more universities are accessing apprenticeship funding. I think the levy has been a strong driver for that,' says Richard Holliday, vocational skills programme manager at the Royal Society of Chemistry (RSC).
News of increasing opportunities is particularly welcome after UK government figures showed a 61% fall in the number of people starting apprenticeships in May, June and July 2017, compared with the same period in 2016. For higher apprenticeships (working towards a higher-education qualification, level 4 or above), the number fell by 52% to 6700.
However, according to Richard, the drop 'was expected due to the apprenticeship funding reform taking time to bed in'. He added that 'apprenticeship starts dramatically increased leading up to the introduction of the levy'.
The AGR survey confirms that 'many universities have woken up to the opportunities offered by degree apprenticeships through the fact that [employers] will be paying the levy'. Digital industries and IT dominate but 4% of 92 companies surveyed said that they intended to deliver apprenticeships in science and research.
The universities of Greenwich, Hull and Kent already offer chemistry degree-level apprenticeships
Universities have a 'clear and positive perception of degree apprenticeships', according to Universities UK. As well as helping institutions to create closer links with employers and attracting students who perhaps would not have enrolled in traditional university programmes, they also allow universities to access a 'new income stream'.
Chemistry appeal
More chemistry departments are seeing the appeal of offering degree-level apprenticeships in collaboration with employers. The universities of Greenwich, Hull and Kent already offer chemistry degree-level apprenticeships. From September 2018, the University of Bradford plans to offer a new four-year degree (level 6) apprenticeship in chemistry. Apprentices will spend one day a week studying core chemistry topics at university.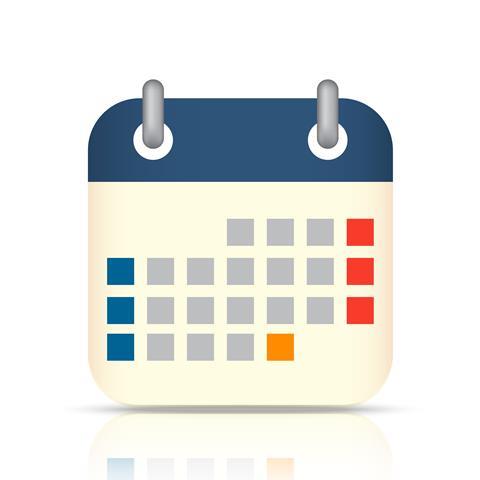 Bradford is setting up the course 'to support employers' with the apprenticeship levy. The university is keen to spread the word to local employers that: 'If you don't use the money in your apprenticeship account within two years, you lose it.'
Small- to medium-sized enterprises can access apprenticeship funding to train apprentices even if they don't pay the levy themselves. 'It's a great opportunity for small companies to get involved with the system and afford to train staff further,' says Nikola Chmel, senior teaching fellow at the University of Warwick.
Last October, HEFCE announced plans to award 27 projects a total of £4.9 million to develop new degree apprenticeships beginning in September 2018. Chemistry departments at the universities of Hertfordshire, Keele and Warwick are all set to benefit from this degree apprenticeship development fund (DADF).
Trailblazers
Chemistry is an important subject for many apprenticeships. Apprentices need to acquire certain 'knowledge, skills and behaviours', as described in 'standards' developed by employer groups known as 'Trailblazers'. The RSC is a member of a Trailblazer group for a life sciences and industrial sciences apprenticeship standard.
Chemistry currently appears in standards for laboratory technician (level 3) and for laboratory science (level 5 or 6: Bachelor's degree). Typical job titles listed in the laboratory science standard include analytical or medicinal chemist, process scientist, or R&D scientist.
There is a degree-level standard for a food industry technical professional, which covers a wide range of topics, including the scientific principles underpinning food chemistry and physics, leading to a BSc in food science and technology. There is also a degree-level standard for a healthcare science practitioner. Several other science-related standards are in the pipeline.
Apprentices are all paid; the government and the employer share course fees
Some universities hope to develop a master's degree (level 7) apprenticeship for chemistry, and work has begun towards this. According to Universities UK, there is also the possibility of developing PhD (level 8) apprenticeships.
A level 7 apprenticeship would allow apprentices to gain more specialised knowledge. 'An undergraduate degree tends to be chemical sciences or chemistry whereas master's degrees are much more targeted, eg polymer chemistry,' says Nikola.
Employer involvement
Apprentices are all paid; the government and the employer share course fees. The AGR survey forecasts growth both in the number of employers offering degree apprenticeships and in the number of regions and sector categories in which the apprenticeships are offered.
But the survey predicts that growth in the size of apprenticeship cohorts might be 'slower to materialise', as employers tentatively begin with pilot numbers.
Designing a new degree apprenticeship requires employers and universities come together. 'Due to the nature of an apprenticeship, employers must be at the forefront to ensure the learning is aligned to the job role. This means employer engagement is critical for universities, as without an employer it is not possible to deliver an apprenticeship,' says Richard. 'The RSC can help provide impartial advice and put universities in touch [email link] with the trailblazer group and others with similar interests.'