Former international development minister moves into education role in cabinet reshuffle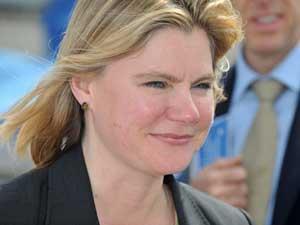 Justine Greening has been appointed as secretary of state for education in Theresa May's first cabinet as prime minister.
She replaces the outgoing Nicky Morgan, who has been sacked from government. Greening moves to the Department for Education from her role as secretary of state in the Department of International Development, a position she had held for four years.
Greening becomes the first secretary of state for education to attend a comprehensive secondary school. She attended Oakwood Comprehensive School in Rotherham before going on to graduate from the University of Southampton, where she studied economics. She also has an MBA from London Business School.
The outgoing education secretary, Nicky Morgan, said on Twitter, 'Congrats to my successor @JustineGreening - she's committed to excellence in education, equalities and did great work for women at DIFID.'
As well as the announcement of the new education secretary, Downing Street confirmed that the Department for Education will have a massively expanded brief to include higher education and skills.