Cabinet reshuffle sees departure of education secretary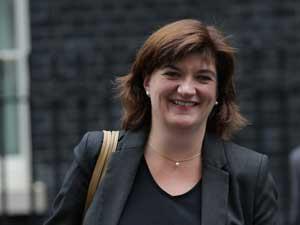 Nicky Morgan has been sacked as secretary of state for education as prime minister Theresa May forms her first government.
In the wake of the Brexit vote and David Cameron's resignation, Morgan was reported to have been considering a leadership bid. In the end, she backed Michael Gove – who has also been sacked from government – in his unsuccessful campaign to become the next prime minister.
The MP for Loughborough had been education secretary for two years. She was given the role by Cameron in 2014 to improve the relationship between the Department for Education and the teaching profession, which had soured under Gove's tenure in the role.
Earlier this year, Morgan's plans for forced academisation of schools by 2022 were scrapped following opposition from teaching unions and Conservative backbenchers. More recently, she came under fire following reforms to primary school SATs saw just 53% of students meeting the expected standards. Last week the National Union of Teachers called for resignation for her handling of the SATs reforms.
On Twitter, Morgan commented on her departure: 'Disappointed not to be continuing as Education Secretary & [Minister] for Women and Equalities – two wonderful roles it's been a privilege to hold.'