As we emerge from the pandemic, we need to shake up our curriculums if we're to spawn curious, creative and collaborative young scientists, says Barry Mansfield
The UK government spends a lot of money on schools. Maybe not enough, you might say, but, nevertheless, it's public money made accountable by schools delivering a defined written curriculum. The inevitable cost of this national framework, however, is an enforced lack of imagination, creativity and flexibility: a baked-in inability to respond quickly to changing contexts, and a conformity that has little room for change-makers or disruptors.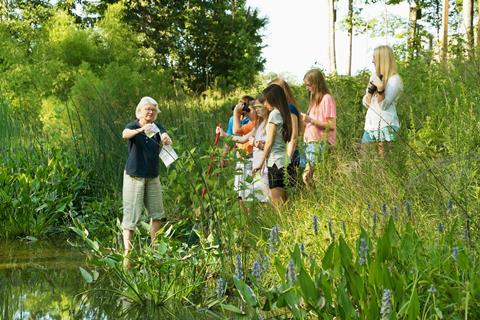 The Covid-19 pandemic has been a disruptor, and has certainly changed the context for schools. The need to be nimble and alter delivery systems, such as moving to digital, highlighted some weaknesses of top-down decision-making in the school system. However, another challenge was an increasing awareness that the hegemony of a defined, impersonal curriculum did not match the reality of the human-centred nature of learning. Nationwide restrictions on everyday life robbed children of human contact and degraded, week by week, their sense of well-being, and yet as schools reopened, the government focus has been a tightening of the curriculum knot – catch-up – and precious little space has been provided for students' social and emotional needs.
Co-curricular activities, sports and many of the clubs and informal spaces where students might explore new ideas and better understand their emerging sense of self were also dissolved in the pandemic fallout. This, combined with the social deprivation of regimented lockdowns and hours in a virtual world, has pushed many educators to start thinking about how to loosen traditional curriculum demands. To focus instead on the student, the social space and the physical and creative dimensions.
Focusing on the student
As an independent IB school, Halcyon London International School is well placed to make these changes. Unburdened by national curriculum demands, we have the flexibility in our curriculum design to make time for personal learning – a kind of '20% time' for students – and to provide creative co-curricular opportunities for students to experience the joy of new intellectual challenges and social co-creation of learning.
Take the sciences as an example. Teaching the prescribed canon of scientific knowledge is only the most limited of ways for students to understand the discipline. Science is a purposefully collaborative endeavour in a way that writing history or creating art often is not. There is a wide and necessary range of social skills involved in laboratory and research work, and an inquiring creativity that can often only be nurtured in more open-ended co-curricular spaces.
A looser curriculum framework might unlock the ingenuity and imagination that makes for not only better scientists but also better learners
We offer a forensics class for 11–15 students, which offers all the excitement of discovery that you'd expect. What could be more thrilling than having a weekly murder mystery to solve? And all that social, creative energy drives excellent science and is purposefully human-centred (except, perhaps, for the poor sap who has been killed). It does not treat science as something that's abstract or a requirement of schools' accountability to the government, but as a human endeavour, full of imagination and the freedom of intellectual curiosity.
Taking lessons outdoors
Another remedy to the negative impact of the pandemic is to get outside and reconnect with the community and nature. We do this through a co-curricular outdoor science classroom as part of our weekly explorations programme. It brings together students who want to explore ideas, yet it still has a grounding in the scientific method. It involves exploring applied ecology, such as mapping different types of flora across a public park, exploring the building blocks of scientific taxonomy and, at the same time, connecting this to the community who rely on the park.
We are fortunate to be able to organise the curriculum to offer teachers and students opportunities to be creative and human-centred. But this is not true for most schools. The challenge might be, therefore, to see the disruption caused by Covid-19 as a mirror that reveals our incomplete assumptions and structural weaknesses and, in response, to be brave enough to acknowledge that maybe a looser curriculum framework might unlock the ingenuity and imagination that makes for not only better scientists but also better learners.

Barry is a former teacher, working in international schools around the world before returning to the UK in 2015 to join Halcyon London International School as Director.
View full profile