Students don't get enough outside inspiration for future careers, especially those that need it most, argues Oli Hallam. But now there is increasing support for schools to provide it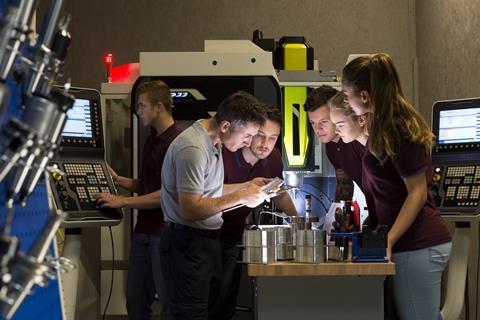 My secondary science students taught me many lessons. I learned young people are very innovative and can apply their skills in a variety of ways; two mischievous students I sat at the front of the class once tied fishing line to my mouse to move it without me noticing. I also learned it's impossible to tell off a student who has mastered the art of the 'armpit fart' – you just have to admire the tenacity involved.
More seriously, I learned my actions could have a profound impact on students in more ways than I predicted. I helped with the outdoor activity club, and we ran a walking and camping weekend. Later, one student described it as the thing they were most proud of achieving in their life.
It became clear pupils' experiences in and out of school all impacted their learning and their lives. In fact research from the Education and Employers charity suggests young people who remember four or more encounters with employers during school are 86% less likely to become NEET (Not in Education, Employment or Training) than those who report less. Four or more employer encounters also means earning up to 18% more in careers.
Unfortunately, I felt the students that needed support and exposure to these encounters the most were often those that got them least. I don't think this is an uncommon feeling among teachers, and it contributed to my difficult decision to leave teaching to focus on providing opportunities to inspire more young people from outside the classroom.
Employers ready to reach out
I moved to Education and Employers, who focus on connecting education with various employers. Their programmes include enabling teachers to invite volunteers from the world of work into school. During my time there, I found employers very motivated to engage with schools and young people for a variety of reasons. The majority of organisations want to positively influence their community, as well as to give their staff development opportunities.
There has never been a more important time for education and business to work together
Employers also see the benefit of giving young people a realistic insight into their sector. This is especially important in a climate where the younger generation are three times more likely to be unemployed than us, and one third of vacancies are due to skills shortages. There has never been a more important time for education and business to work together to ensure young people are equipped with the skills they will need for employment. The world of work is also changing at pace, so it is vital we continue to create strong networks between schools, colleges and employers that help young people.
Now at the Careers & Enterprise Company, I'm involved in running a national network that connects schools, colleges, employers and career programme providers to create high-impact careers opportunities for young people. We now support some 2000 of the 3500 mainstream secondary schools in England by providing tools like 'Compass' and 'Tracker', which allow schools to assess their careers provision as well as access an enterprise advisor for support. In our network, we have seen a 50% increase in student-employer encounters, and each school and college is working with on average three new businesses. There are 3500 new volunteer employers working with schools.
Positive moves
The government's new careers strategy, published in December 2017, gives an evidence-led plan for raising the quality of careers provision in England. The Careers & Enterprise Company were put at the heart of the strategy. I welcome the clear goals and well-defined direction of travel toward an excellent support system for career guidance.
At the core of the new strategy are eight benchmarks of good career guidance, which were derived by the Gatsby Charitable Foundation based on their research into excellent careers provision around the world. One of the key insights from Gatsby's research is that young people need careers support from a range of sources. No single, simple intervention can make them 'career ready'. Instead, they need vivid experiences with potential employers and places of study to bring opportunities to life. This is exactly what we are striving to support schools to achieve.
If you are interested in joining your school with the Enterprise Adviser network, find information online or please feel free to email me for more detail.
Oli Hallam is a former science teacher and is now employer engagement manager at the Careers & Enterprise Company