Resources originating from the Chemistry for All project to support off-timetable science days, STEM clubs or outreach
The Chemistry for All project explored and addressed barriers to participation in UK chemistry undergraduate study through longitudinal research. Read findings relevant to outreach providers, education policymakers, teachers and parents in the summary report.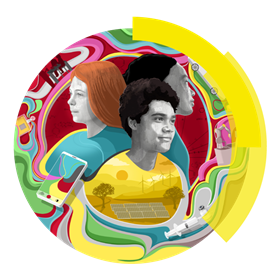 The project found providing learners with the opportunity to take part in hands-on practical lessons, engagement with science extracurricular activities and showing how science relates to everyday life were all positively associated with learners' aspirations to continue with non-compulsory science and chemistry. The research also showed that recognising the value and importance of chemistry, and appreciating how it can lead to interesting and well-paid jobs strongly related to learners' future ambitions.
Discover some of the outreach resources used by Chemistry for All activity providers below. Use the projects during off-timetable science days in schools, over several chemistry lessons or STEM club sessions to provide context and highlight chemistry careers.
Use the videos embedded in the PowerPoint presentations to introduce learners to scientists who use their chemistry skills, knowledge and qualifications in their jobs. Share our careers website, A Future in Chemistry, with young people to discover the different study options available to them, watch and read more job profiles of chemists making a difference and try our career options game.
Find more projects like this, plus shorter activities suitable for single science lessons or clubs on our Outreach resources hub.
Chemistry for All project resources
1

Currently reading

Overview

2

3

4

5

6