We prepared for the worst and are still hoping for the best: how to navigate the ins and outs of teaching from home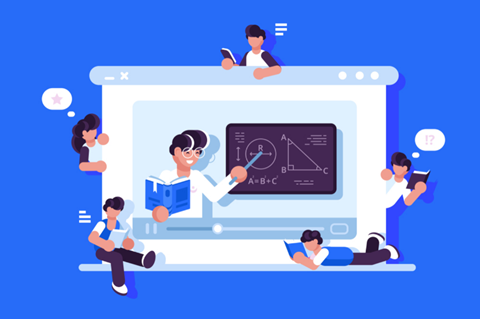 1. Reassure your students
You might need to set their minds at ease about coronavirus, about their learning and about the lack of exams. Your school is bound to be all over this, but that's no reason not to add your voice too. Be calm, measured and acknowledge their worries. And don't forget to reassure yourself. A nice cup of tea can help.
2. Finding resources
Trying to teach remotely is a new experience for most. Thankfully there are websites, organisations and people ready to help. First stop for all chemistry teachers should of course be our website. As well as EiC articles with their downloads, there's the resources, and check out our curated Remote Teaching Support – signposting you to useful articles and resources for teaching particular topics, by age group. Check back regularly for updates.
3. Talk to your RSC education coordinator
If you've met your local RSC education coordinator, you'll already appreciate how helpful they can be. And if you've not, now is the perfect time to meet them – ok, so not in person maybe, but online, via email or on the phone. These 16 heroes could help you keep teaching chemistry while your school is shut. Get in contact today, or sign up for an online session hosted by an education coordinator. There are sessions every afternoon this week (30 March to 2 April 2020), covering everything from online titrations to website walkthroughs, with plenty of Q&A opportunities too.
4. Share and share alike
Don't go it alone. Sharing is the name of the game here: from exploring hashtags such as #ASEChat, #UKEdchat and #remotelearning for ideas and approaches, to building a folder full of shared worksheets and ideas. If you're in Scotland, naturally you're already immersed in Strontium. Elsewhere, harness the plentiful free online options. There's the easy-to-use Google documents for example, and even G Suite for Education, targeted at schools, and Microsoft's Teams, to name but a few.
It's tempting to start work as soon as you get up and plough right on through the day. Don't. Work to your timetable – your school may put an emergency timetable in place. Look after yourself and demarcate between work and personal life. Keep in contact with colleagues too. Maybe set up a group chat on something like Slack. If you're using video calling, remember to change out of your PJs first.
6. Your set-up at home
It's time to think ergonomics. Carefully consider where you set up your 'home desk'. If you're scrunched in a corner with a tiny table and a kitchen chair, at the very least make sure you get up and stretch regularly.
7. How to teach
Hopefully before shutting the doors and locking the gates, your school checked out the technology options. Not only what's available and how to use your existing VLE to its full potential, but also whether all staff and students have access at home. Some providers are even offering their services for free during this current difficult period.
Where student access is a problem, booklets of information and worksheets, and textbooks are the way to go. The good old-fashioned pen and paper approach.
8. Starring role
This could be your big break on the small screen: live streaming your classes is one option for remote teaching. If this isn't going to work for your school and students, consider recording videos and giving students access so they can watch them at their own convenience.
Now we're not suggesting students start experimenting at home (although could making a filter coffee count as practising separation techniques?), but you don't have to give up on practical work completely. We've a plethora of ideas. For example, go interactive and get students working with simulations. You'll find six from PhET on our website and plenty more on PhET's own site. CLEAPSS has advice for practical acitivities at home too.
10. Student talk
Think of all the interactions you have with students in a day – registration, feeding back, chats in the corridor, after class questions. It's not just about time in front of them in a classroom teaching atoms and bonding. Set up communication channels now you're all scattered to the wind. Let them know how to contact you and when. Share with them how you're going to mark their work and feed back. Manage their expectations and yours.
11. I know it says 10, but hey …
… Be realistic. Some students will take it in their stride and some will do less than the little they think they can get away with. And you? Don't stockpile, but maybe stock up on your favourite biscuit.
This article was updated on Monday 30 March 2020.