Discover our updated collection of experiments and demonstrations – all the inspiration you need for your next practical lesson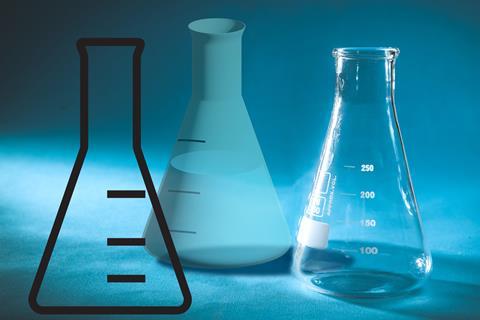 Engaging your class with chemistry demonstrations is one of the best ways to spark a positive reaction in your students. They thrive on active class participation and experiencing how chemistry works right in front of them. That's why we've updated one of our cornerstone collections, Classic chemistry demonstrations, which will provide you with a wealth of comprehensive and entertaining demonstrations for your classroom.
Over 70 resources
The collection has over 70 resources for you to choose from, recently updated to make sure you're downloading the best resources available. There are teachers notes and student sheets, so the step-by-step instructions are available for everyone.
Easy to use
We've made sure the demonstrations in the collection are easy to find and use. For the benefit of students and teachers alike, each demonstration comes with an equipment list, chemical list, step-by-step instructions and health and safety information. From the nylon rope trick, to dissolving polystyrene in acetone, these experiments show how diverse chemistry can be, piquing students' interest so they want to explore further.
To make sure all our resources are accessible to every kind of learner, we've added clearer diagrams, more descriptive page titles and some video demonstrations.
Collecting the best
The classic chemistry demonstrations collection is jam-packed with experiments from a range of Royal Society of Chemistry sources, including the Nuffield Foundation and Chemistry for non-specialists. And if you're interested in finding out how to bring these experiments to your learners, take a look at our teacher professional development pages, for fantastic support on using classic chemistry demonstrations, and much more.
More for your classroom
We've also been working hard to improve some of our other collections. We've updated the Nuffield Foundation resources, as well as Chemistry for non-specialists and Classic chemistry experiments, so you and your learners get the very best we have to offer. Explore each of these collections to discover invaluable resources for your teaching.
We're still working to improve more collections, so make sure you check back often for the latest in great chemistry content.

Bobby is a digital content assistant at the Royal Society of Chemistry, with a master's in creative writing who authors short stories and non-fiction articles in his spare time.
View full profile