Meet Brent Murray, a food scientist with a passion for beer, ice cream, clotted cream and other food colloids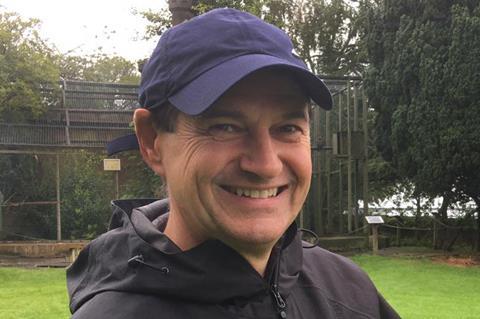 'My grandfather, a farmer, used to joke that I should study veterinary science as a way to reduce his vet bills,' says Brent Murray. He didn't, but he did pick a course that his grandfather must have approved of – food science.
Brent selected the food science degree at the University of Leeds due to the broad range of sciences it covered, including chemistry, and also the excellent industry job prospects it offered its graduates. However, a final-year course on the physical chemistry of food triggered a change in direction. 'I was enticed by the lecturers onto a five-year salaried PhD, and thus began my career in food colloids, working on protein adsorption at fluid interfaces,' he explains.
Upon graduating in 1987, Brent moved away from both Leeds and food colloids for a while. He joined the department of physical chemistry at the University of Melbourne, Australia, as a postdoc working on surfactants, monolayers and inorganic particles for use in sensors and mineral processing. 'The generic nature of surface and colloid science meant I was able to move easily into non-food colloids,' says Brent.
After four years, Brent decided he was ready for another change. 'The call of industry, of applying research more in the real world, was still there in the back of my mind,' he says. He returned to the UK to work on colloid science research at ICI in Runcorn, Cheshire and later in Wilton, near Middlesbrough.
In 1995, reorganisations within ICI – and a lectureship vacancy in the department he started out in – enticed Brent back to academia, food colloids and Leeds. He remains there to this day, studying a wide range of food colloids. 'One of my current major interests is creating microgels (tiny particles of gel) from all sorts of food ingredients. Microgels can be used as alternative colloidal stabilisers, something that is very relevant to the challenge of moving to a more plant-based diet,' says Brent.
When did you get interested in colloids?
I always thought it was during that lecture course that enticed me to do a PhD. However, when I finally showed my father my thesis, he reminded me that he had once been a photographer and had explained to me at the age of five the principles of photographic emulsions stabilised by the protein gelatin. So perhaps the seed was planted much earlier!
What is it about food colloids that fascinates you?
Colloids have profound and wide-reaching consequences for so many industries, not just food. Their effects can be detected by our own senses. They also act as models for the movement and clustering of the building blocks of all soft matter.
What is your favourite food colloid to study?
I could probably stare at the bubbles on the top of a glass of English ale all evening, and have been criticised for not getting the next round in quick enough. There's a whole world of chemical and surface physical phenomena going on down there that is just tantalisingly out of vision.
What food colloid do you most enjoy consuming?
English ale and also clotted cream (on a fat rascal).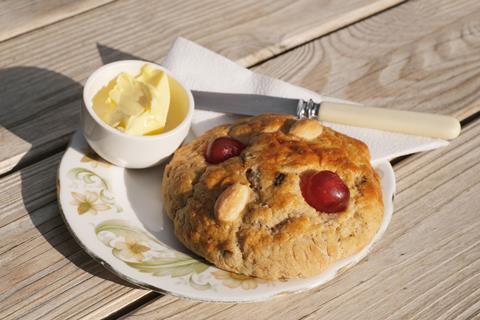 What are the most active areas currently in food colloid research?
Replacing traditional animal-based ingredients with ones sourced from plants is a major challenge. Nature has evolved some perfect colloidal systems, such as milk. To mimic these, we need to understand their stability at a fundamental level. At the same time, we need to learn far more about how colloidal structure affects the digestion of the foods that we consume and the consequent effects on our long-term health.
What's an analytical instrument that you can't live without?
A surface tensiometer: an instrument that makes a physical measurement of force that can be linked back directly to the arrangement of molecules on a surface.
Did you have any particularly inspiring teachers and what made them stand out?
Mr Green, my chemistry teacher at grammar school. He had worked previously at ICI and he had the knack of making even the most boring bits of chemistry come to life using stories of their applications.
Who inspired you to pursue a career in science?
My father and my grandfather, but also some wonderful TV documentaries that I watched as a child – including Horizon and The World About Us. These programmes were really quite intellectually challenging and inspiring.
If you could go back in time, and make any historical scientific breakthrough, what would it be?
That's an easy question: I would like to have discovered that e = mc2.
What part of your job do you enjoy the most?
Discussing with students the results of their research or helping students understand something in science.
Describe a typical working day.
Email, Teams, Zoom, email …
If you could send any message to your younger self what would it be?
You can achieve more than you think if you believe in yourself.
Learn more
Delve deeper into the chemistry of food colloids with these resources: