Mental health, particularly among young people, is hitting the headlines – so how can we prepare our students?
Stories in the national media about student suicides, cuts to mental health services and increasing rates of anxiety are commonplace. Our calendars are scattered with relevant dates –­ children's mental health awareness week, world mental health day and the recent mental health awareness week ­– attesting to the increasing willingness to acknowledge and talk about our mental health.
Statistics are bearing this out. The Office for National Statistics reports the number of teenage suicides has doubled in the last eight years, while hospitalisation for self-harm has increased by 68% since 2015. Meanwhile, between 2010 and 2015, funding for Child and Adolescent Mental Health Services (CAMHS) was cut by £50 million.
In essence, mental health issues go up, while funding goes down. So what does this mean for our students, especially those about to leave school for university? We invited recent graduate, writer and broadcaster, Hadley Stewart; senior psychology lecturer, Alison Torn and dyslexia & disability coordinator, Stephen Campbell to talk about the mental health risks of transitioning from school to university.
Hadley: 'When a student goes off to university they want to get good grades, but they also want to be looked after by the university. There are unique pressures. Starting a new degree, moving away from home for the first time –­ they're all going to add strain to anyone's mental health.
'There needs to be a joined-up approach, not just for prospective university students but for children at primary and secondary school.'
Alison: 'Children's services are joined up, for example CAMHS … and they're very good at working with education, they're very good at joined-up thinking. This nice safety net of services just disappears at the transition into adult services, from being a child at home to being an adult away from home. Things just fall apart.'
Should schools prepare those going to university?
Alison: 'That's a really interesting question, because we don't often look at it from that perspective.
'Looking at my own 18-year old due to go to university in September, I would say zero work has been done with him at school to prepare him for life at university. It is all about A-levels, exams, university places, and away you go.'
There are unique pressures. Starting a new degree, moving away from home for the first time –­ they're all going to add strain to anyone's mental health

Hadley Stewart
Stephen: 'Transitioning into the adult education environment is treated the same way as students going into any adult environment, the workplace for example: it's a case of 'now it's entirely up to you'.
'When students come into higher education, they've only been adults for a few months in some cases, but they're expected to behave and are treated as if they've been adults for many years. Some universities are keen to emphasise the transition to university, but the transition courses only tend to happen when students arrive at university, say introductory talks during freshers week. There's no joined-up process whereby students are eased into adulthood.'
Hadley: 'I didn't get any support [from school]. There was very much a focus on passing exams, getting the best grades you can. Everyone was talking about university, who was getting their first choice, who was getting their second choice, and then it was like the cliff edge is there and off you go, get ready to jump. I think there should be more done.
'Schools should prepare young people to become adults, and I think part of that is recognising how scary this is. I don't remember talking about this with my friends; we were all really excited, but secretly we were all panicking, about things like doing our own laundry and getting ourselves off to lectures
'It would be reassuring for young people to know that this is a scary thing and that it's ok to feel anxious about it.'
I don't necessarily think that it's an exaggeration to say that there's a crisis

Stephen Campbell
Is there a mental health epidemic or crisis?
Stephen: 'Yes. I don't necessarily think that it's an exaggeration to say that there's a crisis in higher education. This isn't the first university I've worked in where mental health among students has been a problem.'
Alison: 'I agree with Stephen, but take issue with the word epidemic, because that's quite sensationalist. It also buys into the medical model. What I would say is that there's a crisis and that's been recognised from primary up to secondary schools.'
Hadley: 'I would agree with Alison with regards to the term, epidemic. It's used a lot in the media, it does catch people's eye. It breeds a lot of fear around mental health. It's a term I'd associate with an infectious disease.
'I do think there is a crisis for young people who are living with a mental health condition, and more generally within the mental health sector as well. Young people are not always able to access mental health services in a timely manner; they're not always able to access free mental health services.'
What should secondary school teachers be doing now?
Alison: 'I think they have to be having those conversations about transition to university.
'I'm not saying that schools don't have them, but if they don't, or if they're ad hoc, they need to schedule them in. They need to be focusing not only on UCAS applications and grades, but on that transition.'
Stephen: 'Those conversations also need to address [the promotional material] … you shouldn't take all that as gospel. It's not like you're heading into this really fantastic lifestyle where it's all about having a great time all the time.
'It's about being honest with students. If you are anxious now, if you're struggling now with the idea of going to university, you're not going to leave that behind. When you arrive at your campus and your parents drive off, that feeling is going to stay with you.'
Alison: 'The confident students who have a tight knit group of friends, those groups are going to break. They're going to be taken well out of their comfort zone when they go to university; they can really wobble in those first few weeks and nobody talks about it.'
Stephen: 'The high fliers, the academically gifted, from an independent school background, in many cases, they just go to pieces both academically and emotionally, because the teaching, learning and assessment environment emphasises individual responsibility, and they're used to everything being structured for them. It can have an incredible impact on self-confidence, self-esteem, motivation, concentration, focus …'
If you were in charge, what would you make secondary schools do right now?
Stephen: 'Encourage students to reflect on their internal life. I think anticipating a huge change in your life, whether exciting or terrifying, needs to be addressed … It's all very confusing and it's having a detrimental effect on mental health and wellbeing.
'If I had to say one thing, I'd say prepare your students emotionally.'
There's such an emphasis on getting the grades that everything else is forgotten about

Hadley Stewart
Alison: 'Get current students in to work with the sixth formers on some of the challenges, to work through some of the potential issues and pitfalls and how they might manage them.'
Hadley: 'It's really important for schools to acknowledge that this is a really scary time, and get the students together to discuss how they're feeling, what they're excited about, what they're worried about. Also getting students visiting universities, going on summer residentials so they can get a flavour for what it's like to be at a university.
'There's such an emphasis on getting the grades that everything else is forgotten about.'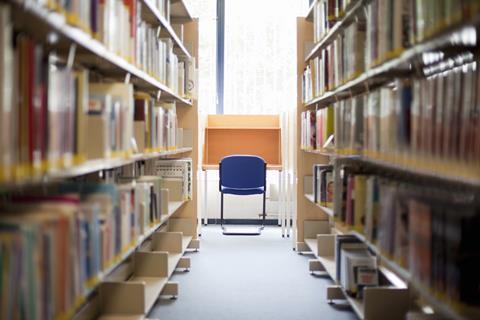 What's the situation with mental health services at universities?
Stephen: 'There's probably an expectation that the amount of support universities can offer is greater than it actually is. Quite a few universities have invested heavily in counselling or CBT services for example, but the reality is that we're only talking about four sessions per term, if they're lucky and the waiting list can be quite long.
'We [Leeds Trinity] have invested … and we're putting together a counselling and wellbeing offering, but others are saying "we are primarily an education institution and it's not our responsibility to provide mental health care or any form of medical care". The number who do this are in a minority and I can't see them being able to justify this. The trend across higher education is for greater investment.
'Higher education is playing catch up in many ways … resources need to be more than a bolt-on. Somehow it needs to be required of the universities to think as a whole, about how the institution can support and respond to students.
How much capacity do universities have to deliver mental health support?

Alison Torn
Alison: 'Here [at Leeds Trinity] mental health first aid training is offered to all staff, not just teaching staff. Cleaners are usually the first to pick up on when things aren't going well with students.
'Whose responsibility is it though and how much capacity do universities have to deliver mental health support?'
Stephen: 'At the moment, we've got a model almost by default: people with mental health issues need counsellors, so we hire in counsellors. I speak to a lot of students about this and they say that four sessions don't work. If they've got dormant mental health issues, such as anxiety, and it's environmentally triggered then talking to counsellors about exam stresses and living with strangers isn't going to sort those problems out. Those very demonstrably extrinsic problems are having an intrinsic effect.'
Hadley: 'Students spend a lot of time within the walls of the university but they also spend a lot of time outside those walls. It's about finding support there as well. In our halls [at Kings], we had buddies; second or third year students or postgrads who could help you.
'When it comes to environmental triggers like group work or living with strangers, I think peer groups are really helpful, peer mentoring for example. It might not just be mental health that someone is struggling with and other things are triggering anxiety. I think universities should be taking more practical steps, like support outside the counselling room. Counselling is important, for example discussing certain issues that are really sensitive, but for practical, day-to-day things that may be causing challenges, peer support is really helpful.'
Alison: 'Universities and staff within universities need to take ownership, that we are all here to support students, and teach, educate and learn. It shouldn't be the responsibility of a few individuals. Specialised staff absolutely, but we're all here to care.'
Stephen: 'This needs to be driven from the top down.
'If we are here to care, then that caring needs to be strategised in some way.'