They should be sitting their final school exams this summer, so how do they feel about closures, cancellations and starting university?
The coronavirus pandemic has resulted in schools across the United Kingdom closing their doors, leaving thousands of students without the opportunity to sit the final exams in their school career. While an alternative grading method has been introduced, there are concerns among students about the fairness of being awarded grades without setting foot in an exam hall. Speaking with Education in Chemistry, students have an overwhelming sense of uncertainty about how this situation will impact on their transition into higher education.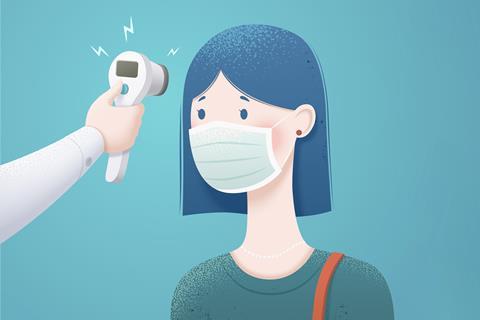 Years of hard work
Kelsey from Berkshire was due to sit her A-levels this summer, and says that she feels frustrated by the current situation. 'Because I wasn't very well in my first year of A-levels I had to resit Year 12 again, so I've been working up to these exams for three years,' explains Kelsey. 'The fact that they're cancelled now is really annoying and heartbreaking that I didn't get to do them. I worked so hard for such a long period of time, and now all I feel is annoyance.'
Fellow student Henry from Cambridge echoes Kelsey's disappointment. 'I feel a little bit in limbo, to be honest,' he says. 'It's sort of a bit confusing, because things are changing so quickly. I'm not really sure what to be doing, because I've spent the past two years preparing for exams and now they're not happening.'
Edward from Ascot, however, feels like a weight has been lifted off his shoulders. 'I feel kind of relieved,' he admits. 'I think I would have done well in them, but it's still obviously very stressful doing exams. I'm not disappointed by the fact that there are no exams.'
Grades without exams
Given that exam halls will be empty this summer, schools will provide centre assessment grades, which will be based on teachers' judgement of how students would have fared in an exam if they had sat them. They will use evidence, such as mock exams and coursework to determine this. Schools will then create a rank order of students in each grade band, in order of how confident the school is that the student would have achieved said grade. Exam boards will then standardise the grades.
'It's always very stressful sitting an exam and revising. I think if I sat the exam, I'd be able to control what grade I got on the paper, whereas now there's nothing more we can do because it's all down to our teachers,' says Kelsey of the new grading method. 'In a way, it's more stressful now, rather than when there were exams.'
Edward thinks that his teachers' judgement will reflect his academic ability. 'I think, for me at least, my predicted grades are quite close to what I would get, maybe a little bit higher in fact,' he remarks. 'So in that sense, I feel quite good about the way they're going to award our year group grades.'
Henry is feeling indifferent. 'On the one hand it is going to be the decision of someone else, things are just out of my control now,' he rationalises. 'But the work I've done previously will show that I should have got the grades that I've been predicted, and that the hard work I've put in over the years also reflects that. It is a bit daunting that it is someone else deciding what I get.'
Moving into higher education
Every summer, A-level students grapple with the anxiety of transitioning into higher education. The pandemic means that they are also facing additional uncertainty about even being able to attend their course in person in September. It's already been leaked that the University of Cambridge is planning to offer no in-person lectures for the 2020–2021 academic year.
'I guess it all depends on how we start our university course,' says Kelsey, who hopes to study chemistry at Manchester. She thinks her year group might be at a disadvantage if they don't get face-to-face contact with lecturers. 'Chemistry is quite a practical subject too, so my question would be how are they going to manage the practical elements to the course if we're not at university?' Moreover, she worries that future employers might not even consider her year group's A-level grades, as they did not sit their exams.
Edward is planning to study chemistry at Durham, but seems less anxious about making the move. 'I'm not especially worried about going into university,' he says. Although he does agree with Kelsey that not being able to physically attend university might be a possibility. 'It might be a bit annoying if I can't physically go to Durham and I have to do everything online. But I suppose we'll just have to manage.'
'I feel quite lucky,' admits Henry who had already planned to take a gap year before pursuing chemistry at higher education. 'I hope to get a bit of money and develop skills that I'll need at university, and also later on in life.' He does acknowledge that his plans of finding a job might be more difficult given the lockdown. 'Of course, with what's going on now, that might not be possible.'
As some students might be relieved at not having to sit exams this year, others feel as though the opportunity has been taken out of their hands. The true impact of exam cancellations will only be felt in August, when students across the country find out if the grades awarded reflect their efforts of the past two years.
An Irish view
In Ireland, the Junior Cycle and Leaving Certificate exams were initially delayed. At the end of April, minister for education and skills Joe McHugh announced that Junior Cycle students would be awarded certificates for completion, with schools having autonomy to give students reports on achievement. It was only on 8 May that the Leaving Certificate was postponed. Students have the option of a 'calculated grade' or sitting the exam at a later date when 'it is considered safe to hold the examinations'. So how does that leave them feeling?
Education coordinator John O'Donoghue gathered these reactions to the question: how do you feel about school closures and Leaving Cert postponement?
Fifth-year students
'It gives me the sense that not doing school work will have no consequences.'
'I am concerned for my Leaving Cert readiness.'
'Learning is definitely harder.'
'There are concerns that time lost will negatively impact our Leaving Certs.'
'Not too disadvantaged personally, but it's tough sometimes.'
Sixth-year students
'I feel under pressure and it is difficult to self-motivate.'
'Confused and undecided.'
'Excited but apprehensive about starting university.'