This autumn, a raft of fresh-faced students will embark on their university degree courses. But in the Covid-19 era, what will the experience be like?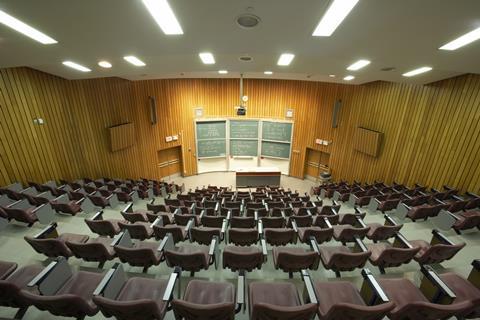 Life is different for all of us now; and this is particularly true for anyone about to embark on what would already be a life-changing experience. Going to university for the first time is always nerve-racking, but the incoming cohort of university students face a changed reality. For higher education staff, the summer is a period of planning and preparation, even more so this year so as we step up to the challenges of building online communities of learners, designing for remote instruction and other pedagogical approaches to the greatest upheaval in higher education practice in decades. Underlying all this is uncertainty about what our incoming students' experiences have been since March 2020, and the extent to which their study has been disrupted.
Closing the learning gap
There are, of course, challenges rooted in teaching in a safe face-to-face manner, but there are also concerns about the study skills and subject knowledge our students would normally develop in the final months of entry qualifications, which this year's students have missed out on. I expect the traditional 'summer slump' to be more noticeable this coming year, particularly for those who have not been able to engage with learning activities for close to six months.
Working hard takes practice, and I am preparing to support students who are struggling with their personal circumstances and who are out of practice. To add to that, I have concerns over equality of access to IT to participate fully in the inevitable increase of online delivery. It is clear to me that flexibility with accessibility and kindness needs to be at the heart of chemistry teaching going forward.
Back to basics
For recruiting universities, the range in entry qualifications obtained across all routes (foundation year, access courses, BTEC, A-level, qualifications from devolved nations and international qualifications) creates an inherent diversity in the prior experiences of students. This is why first year chemistry courses across the UK start from the basics, albeit at a rapid pace, to ease students into the new modes of study that university life brings. This year will be no different, although the normal certainties of studying – the large lecture, the laboratory – have been replaced by a mixture of uncertainty, online possibility and suggestions that somehow the experience will be lesser. It won't be, but it will reward students who are resilient, adaptable and willing to work hard, and we will support those who need to develop those attributes rapidly.
Institutions may take advantage of the current need to reduce or modify labs to make longer-term cuts to laboratory teaching
It is becoming clear that large lectures are unlikely, and while I plan to make use of screencasts to cover specific ideas, others plan to embrace the potential of flipped teaching methods. Many institutions aim to retain face-to-face small group teaching such as tutorials, although accommodations for students or staff isolating or unable to travel must be made. Students will need to be organised and proactive in seeking and using all the help that's available.
Let's not lose the lab
It is too easy to reduce the nature of chemistry teaching to the opportunity for practical work, a pitfall that means the enormous capacity of UK higher education teaching staff to deliver learning opportunities in engaging and relevant ways is swept aside by the singular notion: 'they might not be able to do the labs'. To me, the greater risk is that institutions may take advantage of the current need to reduce or modify labs, because of the perceived health risk, to make longer-term cuts to laboratory teaching because of the high financial costs. I would like professional bodies overseeing degree accreditation to be at once flexible and sympathetic, while remaining unyielding: we need support in adapting our laboratory courses to fit government guidelines, but also the leverage to insist that these measures are temporary and that practical work remains a vital feature of chemistry degree programmes.
I am fortunate to be part of a community of committed and innovative higher education teachers of chemistry in the UK. We'll be very busy this summer, but what will be on offer in universities will likely be equal to, or better, than what was on offer before. I just can't tell you about it yet because it's still a work in progress.