From research to practice and back again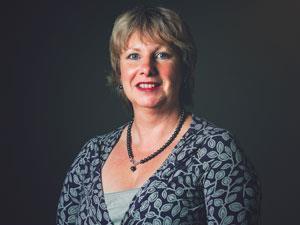 I was talking to Paul (our deputy editor) the other day about what our future plans might be for developing Education in Chemistry when it struck me just how far we have come over the last couple of years. EiC is no longer 'just a magazine'. We can now be found across a number of platforms - magazine, website, blog, app and community engagement on a number of social media channels. We are really living the vision of sharing innovation and best practice - support for your professional development in any way you choose to access it.
In this issue's Endpoint, Sir John Holman discusses the importance of providing support to professionalise teaching and how organisations such as the Royal Society of Chemistry play a key role in making this a reality. It is excellent teachers that nurture the chemistry students and professionals of the future.
Evolution and innovation
To help you make the most of all the tools you have available in EiC, we have changed things around a little for this issue. Edit July 2019: the app no longer exists, but our new platform supports modern phone browsers. The app is now available in many countries and we are working hard to ensure that it is available worldwide soon. Remember, it's completely free during 2015, so please download and make the most of it. We have now started to release special collections of feature articles on the app. The first, Innovation – using technology in chemistry education, is available now.
Our blog has seen a huge growth in interest over recent months. More of you are contributing to discussions and contacting us with suggestions of topics to write about. This is great to see and a really valuable way to contribute to both your own CPD and your colleagues'. We plan to experiment with the way we use the blog content this year and how this can enhance and expand EiC.
Another important aspect of CPD for chemistry teachers is maths. In this issue Paul Yates looks at how we teach proportionality - very useful when using the Beer-Lambert law to calculate how much light is absorbed when it passes through a solution - the basis of spectroscopy.
From research to classroom
As usual, David Read has been busy scouring the chemistry education journals to bring you the latest in chemistry educationresearch (CER) news that you could apply to your own teaching practice. He finds out how using analogies can help you in your teaching. His second article considers how we rationalise reasoning.
We have a great example of this in a feature by Roy Tasker, showing how he used findings from CER to formulate the rationale for developing his VisChem project - an animation tool that helps students to visualise what is happening at the molecular level. It is well known that this level of conceptualisation is a skill that many students find difficult and this article gives you access to a raft of resources that can help you in your teaching.
Best wishes,
Karen J Ogilvie, editor