Our best climate change and sustainability teaching resources are now in one place. Inspire your students about chemistry for a greener, more sustainable future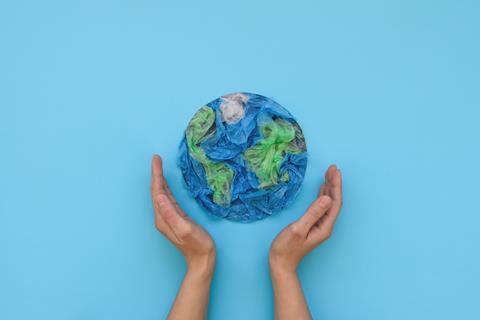 Students are more engaged than ever with the issues facing our planet. From climate change to pollution, ocean acidification and waste, chemistry is vital to understanding these issues, as well as driving sustainable development and innovation.
A hub for climate change and sustainability resources
We want to support teachers to help students explore the chemistry behind problems like climate change and efforts to build a more sustainable future. That's why we're making it easier to weave these issues and related concepts into your chemistry lessons.
You can now find our best climate change and sustainability teaching resources in one place, covering key topics such as the greenhouse effect, alternative fuels and plastics.
What's included?
Discover lesson plans, experiments and activities to develop your students' skills and subject knowledge.
Capture your students' imaginations and provide meaningful contexts using lesson starters based on real scientific research.
Explore job profiles and feature articles to look beyond the classroom and encourage students to learn more.
Chemistry is making change possible
The chemical sciences help us to measure and understand the impacts of pollution, greenhouse gases and waste. But they will also play a pivotal role in generating solutions for the global challenges we face, from solving the climate emergency to reducing waste and creating a more circular economy.
At the Royal Society of Chemistry, we want to demonstrate how chemistry can make sustainable change possible. Education is crucial to this goal, whether it's inspiring the next generation of scientists or simply fostering valuable skills and understanding.
What's next?
Bringing together our climate change and sustainability teaching resources is just the beginning. Over the next year, look out for more features and resources appearing on the new page and across our site, including: