Teachers share their experiences with mental ill health
With instances of poor mental health rising among teachers, it's important to look out for yourself and your colleagues. Below, you can read some stories from teachers about their mental health at work and what has helped them move forward.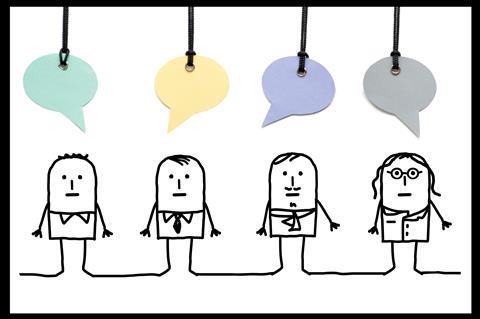 I've learned to be gentler with myself, to relax my expectations
I had suffered from a few minor depressive episodes previously, but the big one came four years ago. I was teaching A-level physics for the first time, I had just been promoted to assistant head of department and was teaching all three sciences.
At first I was waking up anxious and would spend hours preparing for lessons. I was waking up at least ten times a night, having panic attacks on the weekends and suicidal thoughts constantly. My partner was afraid to leave me alone.
I finally broke down and told my head of department, who sat me down and planned my cover lessons. I will be forever grateful to her for her compassion and understanding in that moment. She told me not to come in the next day and to go to my GP. The GP wanted to sign me off for a few weeks, but I didn't want her to because I didn't think I would be able to ever go back. She prescribed medication to help me get my sleep back under control, and I went back on the anti-anxiety meds I had been on before. Because we were close to half term, I agreed to being signed off for two weeks.
I probably should have taken more time, but found that the structure of the school day really helped. I didn't get better overnight. There were quite a few dark days and nights.
My head of department continued to be the most understanding and supportive line manager I could have asked for. She helped keep me together at school. She never made me feel bad and continued to trust me to make decisions in my role as an assistant head of department.
I have learned to be gentler with myself, to relax my expectations. I know the combination of things that are stressors for me and do what I can to keep them from tipping me over.
B, head of science in a secondary school
I was offered CBT, which was really good
I cannot say that teaching was the sole cause of my mental health problems, however it played a significant role. I blew the whistle on my HOD who was falsifying grades on vocational courses on an almost industrial scale. This was not the only issue. Unqualified individuals were being given positions and promoted, even though they did not meet the criteria. I got the evidence together and threatened to take it to Ofsted.
The leadership investigated and eventually the HOD resigned. I spent the months in-between having to still work under that HOD. I had already been ostracised a year earlier by the HOD as I had raised concerns about irregularities. Even after the HOD left, the new HOD simply carried on the practice. No one did anything. The whole event left me completely drained and even though the HOD was gone, it's impossible that no one knew what was happening.
My father was in the last stages of cancer and that finally broke me. I handed in my resignation and went to see the doctor. I honestly didn't know what was right and wrong, I didn't know if I would get another teaching job, as I did not know if I would get a reference again. There were so many other emotions that I don't want to talk about.
However, I was offered CBT (cognitive behavioural therapy), which was really good. The NHS really saved me. The college did not care, no managers took the time to see if I was ok.
J, teacher in FE colleges
The deputy head analysed my timetable for flexitime hours
The deputy head knew I was unhappy, knew why I was unhappy and knew I was leaving in two months' time – fed up with a toxic department and a toxic commute. It didn't stop her arranging for an occupational therapist, analysing my timetable for flexitime hours, making sure there was zero pressure if I couldn't face the drive in and being available for a chat if I needed it. When I pointed out for the umpteenth time that I was leaving and she didn't need to go to the effort, she said the most important thing was my state of mind, and whether I was leaving or not was irrelevant. She stopped treating me as an employee. I was another human who needed help. That, for me, was how a manager should be and I will be forever grateful.

I worked harder during those last two months than I had all year. Funny that.
Martin Blake, science teacher and assistant programme director
I found myself a trauma counsellor, I'm doing the NHS's Time to talk programme
I started at a new school in summer 2017. It was a reasonably new SEN school.
All the staff were experiencing physical violence from the pupils, and the staff were breaking down. Restraining children is not something you can deal with easily. I was once barricaded in a classroom with three pupils while a fourth was trying to break down the door with a fire extinguisher. You could see the trauma in the children.
I was doing ok-ish until May 2019 when a 10-year old broke my nose. I had already been repeatedly kicked in the knee, resulting in a torn meniscus and osteoarthritis.
After the broken nose, I took a week off before going back to school. I managed three or four days before breaking down sobbing. I messaged the head in the evening to say I was seeing my GP the next day. I remember being in tears waiting to see the GP. My GP said they didn't want me in school as it was unsafe. They signed me off, and diagnosed stress and PTSD.
I found myself a trauma counsellor, an amazing guy, Patrick. I went on to have ten sessions with him.
In total, I was off for 18 days. I tried to go in to do a lesson, but couldn't manage it. I agreed with the school that I'd only work a few hours, but then received an awful letter. I went to the police, but that in itself was traumatic. The police didn't take it up, and my union weren't doing anything. In the end, my counsellor, Patrick said he couldn't believe I wasn't getting any support, so the union eventually found me a solicitor. Nine months later I'm still waiting on the outcome.
Over the summer holidays I went into school and got my stuff. While I was signed off, I was alerted to a short-term teaching vacancy at my ideal school, which I got. Initially it was just one term's work, but they asked me to stay on. I'm still there and have just applied for the head of chemistry role.
I'm still suffering, physically and mentally. I'm doing the NHS's Time to talk programme. And my brother, sister-in-law and nieces are so proud of me – that's really important to me.
D, chemistry teacher at a sixth form college
Maintaining good mental heath
1

2

3

Currently reading

What can help?

4