Educational psychologist Katy Goymour gives her advice on stress management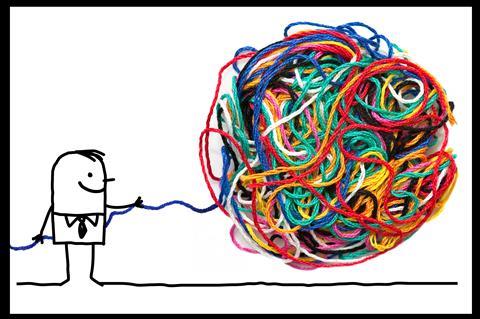 You may have encountered educational psychologists helping students with learning difficulties and supporting pupils with their emotional and social well-being. However, you may not be familiar with their help and support for staff in schools. Issues with badly behaved students and tricky parents (factors that have a negative impact on teacher well-being) are two areas where they can particularly offer support. Educational psychologist Katy Goymour offers her advice on stress management at school.
How can teachers help themselves?
As a starting point, I think it's important that teachers consider what their own boundaries are, as no one else will put these in place for them. Something that I have done in the past to support myself with this is to write a list of what I am willing to compromise on and what I am absolutely NOT willing to compromise on in terms of my work-life balance. I have also written a list of the things I can and can't control, which is a helpful reminder to me to focus on the things that I can change or do something about. Plus, I often come back to the mantra 'good enough is good enough'.
What strategies and approaches in school can help?
In school, I think that staff are their own biggest resource and source of peer support. For example it could be useful if there was a buddy system in place, whereby staff have an assigned member of staff they can check in with periodically throughout the week to share one example of how they have been able to relax that week. Everyone is different in terms of the sorts of activities they may find relaxing – doing whatever they enjoy socially can be a really good way to connect with others.
How can an educational psychologist help teachers?
An educational psychologist supports teachers by providing them with the space to sit and reflect about particular children and also offers different ways of helping them to problem-solve around systemic factors within their setting.
Relevant support that your local service might offer
Duties such as dealing with disorder in the classroom can take over other, more enjoyable parts of the job and means tasks not managed during the school day get taken home – negatively skewing work-life balance. This is how an educational psychologist can help:
Professional advice on issues such as managing behaviour, identifying and assessing SEND pupils, working with parents.
Assistance in problem solving to come up with concrete action plans to help students in the classroom.
Liaising with all the parties involved in the support of each pupil, including parents.
Recommendations of training, literature and research to enhance skills and confidence in supporting pupils.
If a teacher feels working with an educational psychologist will help, where should they start?
Educational psychologists work within the public sector, for example in local authority children's services, Child and adolescent mental health services (CAMHS) and schools. Therefore, the best first point of contact for teachers is to speak to their school's special educational needs coordinator (SENCO) or head teacher, as some local authorities may have service level agreements with their educational psychology service and this would have most likely been agreed with the SENCO or head teacher.
Maintaining good mental heath
1

2

Currently reading

Solving stress at school

3

4