Think you're too busy to engage in education research? Here are some ways to approach research-informed practice so it actually saves you time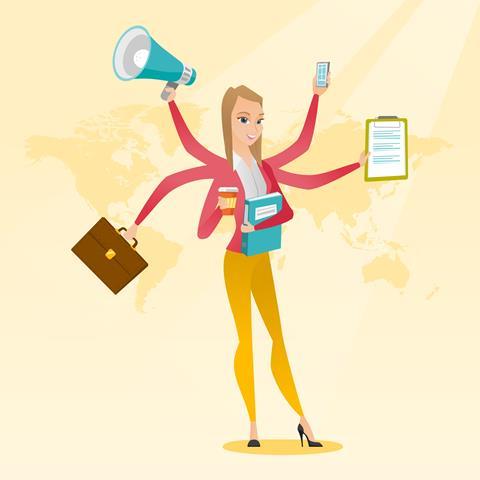 One of the main reasons to engage with education research is to make teaching practice more efficient. Teachers are a school's most expensive resource so our time is too valuable to waste on inefficient practices. Being efficient doesn't take any of the love or soul out of teaching; it gives us more time, energy and knowledge to deliver really great lessons.
Understandably, it may seem counterintuitive that to improve efficiency and reclaim our time, we spend more time doing something that may not immediately impact our teaching. If we are marking books then we can see something tangible emerging from the time we spend. If we are spending time reading research that doesn't seem immediately relevant to our day to day practice, then it seems wasted. This is our challenge if we want to encourage teachers to engage with research in schools; but it's the gift of time that research can offer that's one of its greatest selling points.
It's the gift of time that research can offer
It's crucial that students retain what we teach in lessons, particularly with the new content-heavy specifications for GCSE and A-level. Research-informed strategies such as spaced practice, interleaving and low stakes testing, can all contribute to supporting students' retention of knowledge. These practices offer a 'best bet' for helping students learn, making lessons more effective and saving time when returning to revision.
Focus first
There is now so much education research available that sifting through to find what is relevant in your context can be daunting. However, there are ways to focus your reading that involves very little time investment for significant returns. Firstly, think about the area of your practice you want to improve and remain focused on that area.
It's important not to do too much at once; taking time to embed specific practice into your teaching can be far more effective than trying lots of different strategies at the same time.
Take inspiration from others
One of the most efficient ways to engage with research is to find blogs written by teachers who have already read the research and have interpreted it into strategies to use in lessons. Alternatively, there are several books available that attempt to bridge the gap between research and practice; an excellent example of this is Carl Hendrick and Robin Macpherson's What does this look like in the classroom? which answers some of the key questions teachers have about practical ways to bring research into the classroom.
Spread knowledge in bite-sizes
If you want to bring research-informed practice to the wider school, time-efficiency is key. One way to effectively disseminate research is to provide a condensed version, reduced to key bullet points linked to specific strategies for lessons. Infographics can also be useful; Oliver Caviglioli has created and shared single page infographics on education research such as Rosenshine's principals of instruction, knowledge organisers and cognitive load theory. These infographics can be used to discuss how research principles can be translated into classroom practice, without spending a lot of time reading the original research.
However, for any research to have an impact, teachers need space to experiment, evaluate and fully embed new practices. Opportunities to share this practice over time can be hugely beneficial. Setting aside time to share and discuss resources can help to further refine practice and to save time, particularly when subjects of similar disciplines are able to exchange teaching ideas.
Once embedded, the time spent reading about how students learn can refine practice and make teaching more effective; saving time, increasing impact and reducing workload.
Claire Hill is a department head at Dover Grammar School for Girls in Kent and tweets @Claire_Hill_