Bringing together ideas from education research and teaching practice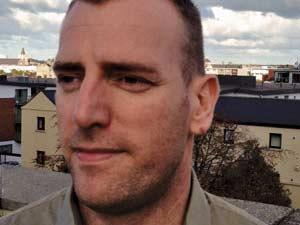 September is here and the summer break has given some time for thought and planning the new academic year. I find that summer conferences can be useful for getting ideas on how I might tweak, modify (or completely rethink!) some aspect of my teaching. This summer there were several major chemistry education conferences. The International Conference on Chemistry Education (ICCE) was held in Toronto, Canada and the Biennial Conference on Chemical Education (BCCE) was held in Michigan, US. It's always interesting to see the diversity in teaching scenarios and teaching approaches from around the world. Nina Notman quotes David Smith in her article on supporting diversity in this issue: 'Diversity is important because chemistry is diverse.' The same can be said for the teaching of chemistry – there are several approaches to teaching, and hearing the approach of others can prompt reflection on and development of one's own approach. Closer to home, the Variety in Chemistry Education (ViCE) meeting has been held at Durham. Reports and resources from these summer conferences are available to read on the Education in Chemistry blog. In addition, two major themes at the ICCE meeting – green chemistry and developing transferable skills – are both covered in excellent articles in this issue by Josh Howgego and Samantha Pugh, respectively.
One of the more unusual aspects of both ICCE and BCCE is that they bring together school teachers, university lecturers and chemistry education researchers. There is much to learn from each other's experiences. Educational researchers have an important role in testing the positive or negative impact of any proposed teaching innovation. In return, they can learn from educators about issues and difficulties arising out of classroom practice. This meeting of different partners in chemistry education is unfortunately not as common as it could be.
Keith Taber discusses a related point in his Endpoint in this issue. The valuable interaction between trainee teachers, university chemistry departments and education researchers will be diluted or removed in recent policy changes to the English teacher training system. He argues that the new approach is misguided and dangerous in a subject such as chemistry, and advocates a reversal of this policy.
A positive aspect of this story is the ongoing work by the Royal Society of Chemistry to expand their suite of CPD (continuing professional development) resources for chemistry teachers, and Steve Hacker's CPD article in this issue focuses on the topic of chemical equilibrium. This is a perfect example showcasing the importance of bringing together teachers, university chemists and education researchers. This series of articles and the online training modules are great resources in helping teachers apply subject knowledge to their individual teaching settings.
The RSC journal Chemistry Education Research and Practice is also a 'meeting space' for researchers and practitioners, with articles about teaching chemistry at all levels. The journal recently saw its impact factor increase this year by over 20%; a testament to the increasing interest in the research and practice of chemistry education. Articles can be read for free at the CERP website.
September means that we now welcome Paul MacLellan, deputy editor, to the editorial team. We are also closer to having our editor Karen Ogilvie back at the helm. I'm sure you will join me in sending her good wishes for her continuing recovery, and in sharing my thanks to David Sait, Jennifer Newton and the rest of the team at EiC who have kept the show on the road in her absence. An exciting year ahead beckons!
Michael Seery, member of the editorial board