Winners and runners-up announced in the RSC's 2022 Top of the Bench competition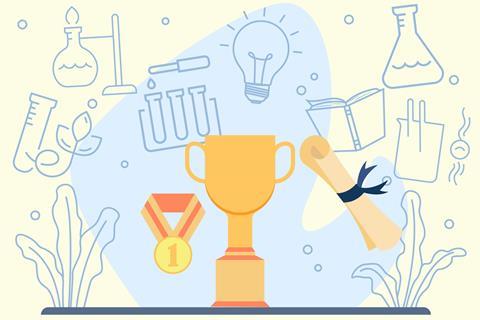 Colchester County High School for Girls has won the 2022 Top of the Bench competition. Each member of the team wins a £25 Amazon voucher.
In the runner-up positions are Madras College, Tayside; Radley College, Thames Valley; Cheadle Hulme School, Manchester and District; The Judd School, Kent; and Twycross House School, Birmingham and West Midlands. And the runners-up prize is a £15 Amazon voucher each.
Sarah Robertson, the RSC's director of education and professional practice, announced the winners and runners-up in a video shared with the participations. In the video she also expressed her thanks to the students and their teachers 'for their dedication in supporting you to take part'. She also acknowledged RSC local section members for 'the huge effort on their part in organising and running the regional heats'.
In this annual competition for 14–16 year-old students, the finalists are chosen in regional competitions held by RSC local sections in UK and Belgium. This year's finals involved 112 students representing 28 schools. Each school held the final challenges at their own school, at a time suitable to them, using materials supplied by RSC competition organisers.
This year's theme was sustainability. The RSC is already planning the 2023 competition, and hoping it will be face to face, but has yet to announce the theme.