New and trainee chemistry teachers can gain valuable advice from a column answered by experts
Following the success of the early career sessions during the RSC Education conference week 2020, Education in Chemistry, the Royal Society of Chemistry's magazine and website for secondary school teachers, is launching a brand new question and answer column to support trainee teachers and those in the early stages of their teaching careers.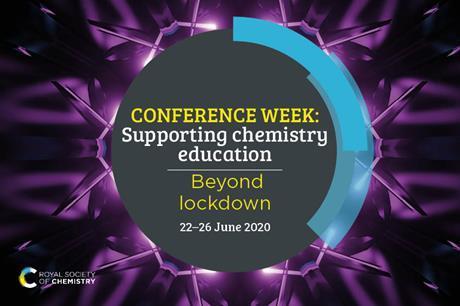 Over 150 teachers ranging from NQTs to heads of departments joined the 'What I wish I'd known: reflections on teaching' virtual sessions held in June. A panel of past RSC scholars shared tips and advice on things they wish they had known at the early stages of their teaching careers.
The two sessions were part of the RSC's free online conference week which took place between 22–26 June to support chemistry teachers and technicians beyond lockdown. Hundreds of attendees representing schools in different regions engaged with the 26 sessions across the week and heard from many high-calibre speakers.
The 'What I wish I'd known: reflections on teaching' sessions were led by two knowledgeable panels, who gave their insight on a range of topics from the role of mentoring, networking, goal setting, being a reflective practitioner, career progression, to the value of resources and maintaining work-life balance as a newly qualified teacher.
The speakers across the two sessions were:
Adam Boxer - head of science at The Totteridge Academy in North London and ex-RSC scholar
David Paterson – chemistry teacher at Aldenham School and part-time subject adviser for CLEAPSS
Harry Lord – head of year at a comprehensive school and RSC ITT scholar 2016–2017
Katie Rosser-Evans – in her second year of teaching after being awarded an RSC teaching scholarship for her PGCE
Spencer James – head of chemistry at a West Berkshire academy
Andy Chandler-Grevatt – senior lecturer in science education at Brighton University and assessment editor at Oxford University Press (OUP) for Activate
Catherine Smith – moved from a research career in organic chemistry to teaching in 2005 and is now head of science at Hinckley Academy.
Robert Mitchell – head of science at a British school near Valencia and former head of chemistry at Bristol Free School
Rosie Harrison – former PGCE mentor and second in science at a Staffordshire school with 22 science teachers
Thomas Heaton – chemistry teacher and former RSC scholar who trained six years ago
Education in Chemistry's brand-new column will answer questions from teachers embarking on their career, from trainee teachers to those in their first few years of science teaching. Entering the world of teaching can be an overwhelming time, and experienced mentors and teachers want to help.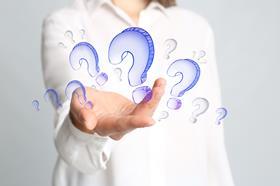 The knowledgeable teacher columnists can offer valuable advice using their experience to help support professional development in this uncertain time. No question is off-limits; other teachers may want to know the same answer.
If you are a trainee teacher or know someone who is, submit your questions, concerns, worries or ideas to teaching experts.
To submit a question (anonymously if you wish) please contact: eic@rsc.org