Two teacher trainers share their experiences of working with the RSC's education coordinator team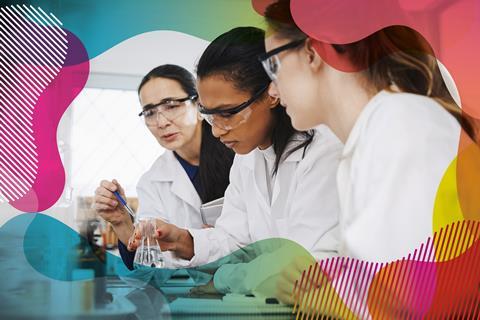 Sharing their own experiences of how these relationships can support them and their students are Michelle Wormald, lecturer in education at the University of Hull, and Allison Barnes, lecturer in the department of Initial teacher education at the University of Huddersfield.
How long have you been engaging with the RSC?
Michelle: I've personally been involved for five years, but the PGCE science course team has worked with the RSC since before I started at the university.
Allison: Since at least 2016, and earlier by my predecessor.
How has working with your education coordinator and the RSC benefited you and your trainees?
Michelle:Joanna, our local education coordinator, talks to my PGCE science trainees every year, introducing all the materials that are available to them. This year, lockdown and social distancing has made practical work difficult or even impossible, but because Joanna introduced the trainees to the online simulations and videos available through the RSC, trainees have been able to use these in their lessons to support student progress. Non-chemists particularly have found the teaching materials useful when planning lessons, which has improved their confidence in delivering chemistry topics.
Allison: Improving the trainees' science capital, through Joanna's contribution to our subject knowledge day at the university about the role of professional bodies and learned societies.
What is the main benefit of your close working relationship with the RSC?
Michelle: Education coordinators answering specific questions and sharing good practice and new innovations, as well as sessions with the trainees to make them aware of what's available.
Allison: Trainees getting the opportunity to be validated on Teach Chemistry irrespective of subject specialism. Also, receiving the monthly Education in Chemistry newsletter and Teach Chemistry North East regional newsletter, and the access to Chemistry World webinars.
Ready to arrange a session for your trainees? Contact your local education coordinator today.
What is your favourite resource from the RSC?
Michelle: This is tricky as they're all really good. I like the range of resources for whole-class experiments as well as demos, and the screen simulations are great to support learning when students can't do practical work.
Allison: This is a difficult question as the resources are of consistently high quality, but I would choose the practical videos (14–16 students), because the trainees have had limited experience with practical work and GCSE required practicals during the Covid-19 pandemic.
What sort of support do your trainees find most useful?
Michelle: I can't narrow it down to specific experiments, but the top three are:
Resources that show trainees how to do experiments with whole classes
Resources for demos
Allison: My top three are:
Curriculum support for secondary resources (to support lesson planning)
Literacy in science teaching (a focus on the official lesson plan proforma)
Get more resources
Some of the support the RSC offers teacher trainers and trainee teachers:
Events for teachers and students: Sign up at no cost to a range of opportunties, from informal resources sessions to teacher conferences.

Teacher professional development: Join an online TPD courses run by trained teacher developers.

Teach Chemistry: Register for a free account to gain access to our full range of education resources tailored to you and to receive a free copy of every issue of Education in Chemistry magazine.