Encourage metacognition for effective life-long learning with these teaching tips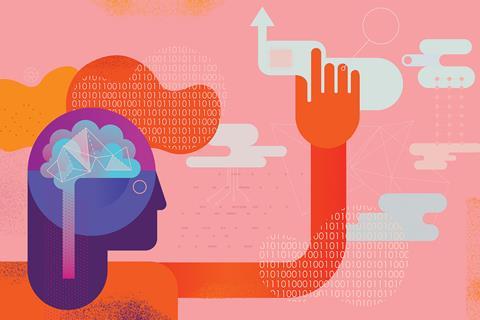 Researchers in the US recently studied the explicit teaching of metacognition and its role in students' study strategies. The research team, led by Caroline Muteti of Oklahoma State University, wanted to tackle the high dropout rates among students on general chemistry courses that lead to STEM degree programmes. Previous studies indicate that rote memorisation plays a role in the poor grades of many students on such courses. Commonly used study strategies include reading, rereading and rewriting notes, which are increasingly less effective at more advanced levels.
Since students may lack awareness of other strategies, there is a strong case for explicitly teaching metacognition – the ability to think about your own thinking – to these students. An effective independent learner exhibits metacognition by monitoring their own progress and identifying appropriate study methods, but this does not come naturally to many students.
'I realized what I was doing was not working, so I changed it and got better grades'
The 259 students in the American study attended a lesson on metacognitive strategies near to the start of their course. The lesson explained the meaning of metacognition and included data from previous research on its benefits. It also related key elements of underlying theory to a series of questions for students to ask themselves during study.
The researchers then asked students to describe the study strategies they had used as homework. They also asked students to describe the strategies and tips they had learned from the lesson, and to identify which they planned to use, and how or when they would use them.
Life-long learning
Most students reported using lower order strategies like memorisation in their prior studies. The positive impact of the explicit metacognition instructions was immediately apparent, with many students identifying higher-order strategies – such as time management, planning, goal setting and reflective learning – that they could implement in their own studies.
A survey at the end of the course probed the impact of the intervention on students' longer-term behaviour. Two-thirds of respondents reported a positive impact. Additionally, the students who reported a positive impact performed better on the exam than peers who reported no impact. Pertinently, one student wrote, 'I realized that what I was doing was not working, so I changed it and got better grades.'
The findings from this study are relevant outside the US as well as to schoolteachers. It's never too early to introduce students to the concept of metacognition. Many students fall into bad habits at ages 14–16, when rote memorisation can be rewarded with good grades. Such strategies normally prove to be ineffective by ages 16–18, hindering further progress. A lack of metacognition can also be problematic when students transition to university, where they receive less individual guidance than they did at school.
Teaching tips
Explain to students that thinking about their own learning and identifying strengths and weaknesses is vital if they are to progress at higher levels of study and in the workplace. Also point out that there is extensive evidence that doing so supports improved understanding, problem-solving ability and grades.
Provide students with questions they can ask themselves. At the end of a lesson, the questions 'what key points have I learned today?' and 'what difficulties do I have with this material?' are useful. When approaching the end of a unit of study, these questions may be appropriate: 'what do I know about this topic?' and 'what aspects confuse me that I need to clarify?'. Ask students to discuss their responses with their peers before bringing them together in a whole class discussion.
Provide students with the opportunity to plan a revision programme that incorporates different strategies. Strategies could include summarising notes rather than rereading them, doing practice problems to self-assess and identify areas for improvement, working collaboratively and explaining concepts to others.
Encourage students to reflect on their new strategies, perhaps in discussion with their peers, so they get into the habit of continually reviewing their progress and evolving the approaches they take.
Try the following resources on self-regulation from the '7 simple rules for science teaching' series with your classes: modelling approaches for students; improving students' planning, monitoring and evaluation skills; and training students to use the metacognitive cycle.
Teaching tips
Explain to students that thinking about their own learning and identifying strengths and weaknesses is vital if they are to progress at higher levels of study and in the workplace. Also point out that there is extensive evidence that doing so supports improved understanding, problem-solving ability and grades.
Provide students with questions they can ask themselves. At the end of a lesson, the questions 'what key points have I learned today?' and 'what difficulties do I have with this material?' are useful. When approaching the end of a unit of study, these questions may be appropriate: 'what do I know about this topic?' and 'what aspects confuse me that I need to clarify?'. Ask students to discuss their responses with their peers before bringing them together in a whole class discussion.
Provide students with the opportunity to plan a revision programme that incorporates different strategies. Strategies could include summarising notes rather than rereading them, doing practice problems to self-assess and identify areas for improvement, working collaboratively and explaining concepts to others.
Encourage students to reflect on their new strategies, perhaps in discussion with their peers, so they get into the habit of continually reviewing their progress and evolving the approaches they take.
Try the resources from Rule 2: self-regulation of our 7 simple rules for science teaching series: rsc.li/3pNPUDD