The lectures, workshops and demonstrations the EiC team are looking forward to at the ASE annual conference 2018
The ASE annual conference is a highlight of our year. However, there are so many great events in the conference programme it can be difficult to know where to start.
We've been through the schedule and here's some of what we're looking forward to.
Thursday
Crest awards
Thursday 11am (programme link)
Jane Dowden, education manager at the British Science Association, looks at how teachers can use open-ended science investigations to develop their students' scientific thinking and transferable skills.
Back in August, Kathryn Roberts took a look at how and why schools take part in this investigative project scheme.
Practical science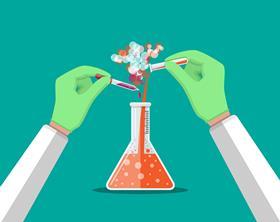 Thursday 12pm (programme link)
What makes good practical science? John Holman reveals the findings of his international survey of practical work in schools.
Practical work is essential for a good science education. In October, Vikki Cantrill looked into the priority recommendations for schools.
Science capital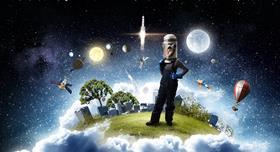 Thursday 12pm (programme link)
Speakers from STEM Learning explore strategies for applying a science capital approach to your teaching.
In August, Jennifer Dewitter took a look at how to engage more students with science and what the science captial teaching approach can do for you.
OpenSTEM labs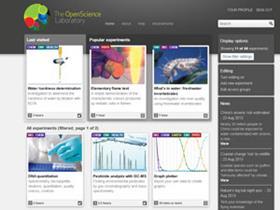 Thursday 4pm (programme link)
How can teachers use the internet to give students online remote access to real scientific instruments, such as electron microscopes, HPLC and FTIR?
The Open University launched their online experimentation initiative, OpenScience Laboratory, in July 2013. It opens up the potential for students to explore areas of science they may not normally have access to.
Friday
Inclusive practice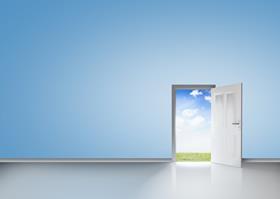 Friday 9:30am (programme link)
What are the barriers to social inclusion in science teaching?
In December 2016 Jane Essex pondered how refocusing chemistry education could open doors to students with additional educational needs.
Effective interventions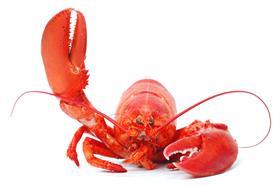 Friday 9:30am (programme link) and Saturday 11am (programme link)
Find out about checkpoints and pinchpoints – ideal for those who teach key stage 3 science and want to include more easy-to-use opportunities for feedback and intervention.
A pinchpoint is a scientific concept or skill within the secondary curriculum that is challenging to learn. Andy Chandler-Grevatt explains how to use them to diagnose and address the reasons for learners' mistakes in school science.
Professional learning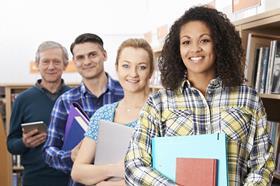 Friday 11am (programme link)
'At the Chartered College of Teaching, we believe the way to achieve excellent teaching and leadership is by supporting, developing and giving a voice to teachers, enabling them to be the very best they can be.'
In February 2017, Helen Rogerson explained why she joined the Chartered College of Teaching.
Threshold concepts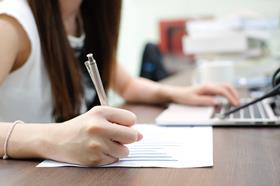 Friday 11:30am (programme link)
Niki Kaiser, chemistry teacher and research lead at Norwich Research School, will demonstrate how you can integrate research ideas, including misconceptions literature and cognitive science, into your everyday practice.
In July 2017 Niki explained how education research inspired her to improve her scheme of work for structure and bonding.
Resources for post-16 chemistry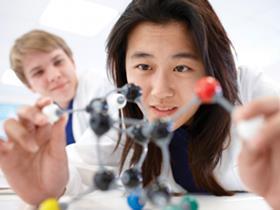 Friday 1pm (programme link)
Peter Hoare from Newcastle University will demonstrate some free web-based resources to teach fundamental topics in post-16 chemistry using worldwide research databases.
In Bringing molecules into the third dimension, Peter discussed the use of crystal structures to help students visualise molecules in 3D.
Saturday
Chemistry for all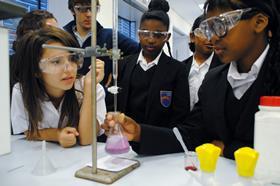 Saturday 12:30pm (programme link)
Researchers from Liverpool John Moores university will describe a longitudinal chemistry outreach programme in secondary schools developed to engage pupils from disadvantaged backgrounds.
Find out more about the Chemistry for All programme, supported by the Royal Society of Chemistry.
Magical demonstrations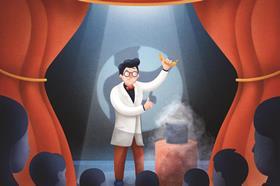 Saturday 2pm (programme link)
In our January 2017 issue, Neil explained how taking lessons from magicians can make your demonstrations come alive. We're looking forward to find out what he has up his sleeve this time.
Take your lessons to the next level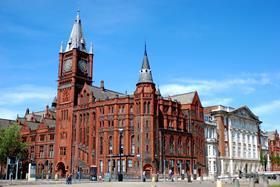 Don't forget the exhibition marquee! Visit the Royal Society of Chemistry stand and find all of the support we offer, including hands-on activities. Specialist or non-specialist, from career development to classroom resources, we've got something for you.
ASE annual conference 2018
1

Currently reading

What we're looking forward to

2