Jill ensures that the medicines her client companies provide to the public comply with quality and safety standards and are fit for purpose
Mae'r proffil hon ar gael yn Gymraeg
Hi, I'm Jill and I work for my own pharmaceutical consultancy – my job is to provide contract qualified person (QP) services to my clients.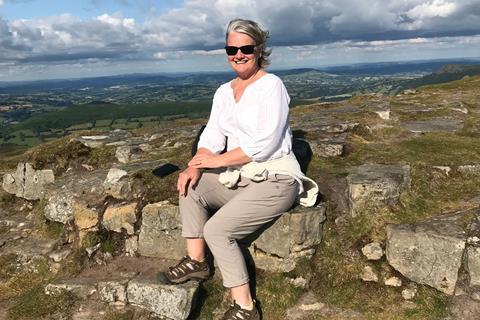 What does a QP do?
My company offers quality consultancy and formulation development consultancy to companies in the pharmaceutical and associated industries. We also collaborate with non-governmental organisations working to bring medicines to developing countries.
The role of the QP is important because I have a legal duty to ensure that the products I release to the market or to clinical trials conform to the registered requirements and have been manufactured in accordance with GMP (good manufacturing practice). Primarily, my role helps to protect the patient or subject in a clinical trial from defective medicines.
Why did you choose chemistry? What keeps you motivated?
I really enjoyed chemistry at A-level, especially problem solving and analytical chemistry. I wanted to work in a lab rather than an office. However, after about eight years in quality control and development labs, I decided I needed a new challenge so moved to a quality assurance role in a major pharmaceutical company. I progressed to become a QP from there. Maintaining quality standards and helping others to do the same is what keeps me motivated.
Salary range and qualifications required
Salary bands/range: The average QP salary in the UK is around £75,000. For consultants, daily rates can be from several hundred to several thousand pounds depending on the project and client.
Minimum qualifications: To become a QP, there are particular qualifying requirements which are available on the RSC website. Typically, the role would require a life science degree along with additional practical experience and then candidates have to pass an oral examination by a panel made up of members of the professional bodies of the Royal Society of Chemistry, Royal Pharmaceutical Society and Royal Society of Biology.
What is your typical day like?
The QP role is very varied and some of my time may be spent reviewing documents to ensure batches have been manufactured correctly. Other times, I may liaise with colleagues regarding new projects to discuss and agree validation requirements for processes and equipment. When problems occur, I will advise what remedial actions should be taken to ensure the product is able to be released; other times, rejection may be the only option. I have travelled extensively to audit overseas suppliers of products to ensure they meet UK and European GMP standards. I have also spent a significant amount of time educating overseas clients on the legal requirements for the release of medicines into the UK and EU.
What do you like most about your job?
It is never boring and it is challenging to maintain a high level of knowledge when faced with rapidly changing regulations. It is important for me to keep up to date with advances in manufacturing technologies.
What skills do you need for your job?
In my view, the most important requirement is professional integrity. The QP has a personal and professional responsibility to the regulatory authority to ensure medicines are fit for purpose. Other skills which are required are problem solving, being flexible and open minded, the ability to make decisions under pressure, to develop good working relationships with people from other departments and good communication skills.
How did you find your job?
I was made redundant nearly twenty years ago from a QP role in the pharmaceutical industry and decided to set up my own company.
How did your qualification help you to get your job?
A chemistry degree was a pre-requisite for my first role in an analytical lab in the pharmaceutical industry. I later studied a postgraduate diploma in pharmaceutical sciences to fulfil the knowledge requirements which enabled me to become eligible to be a QP. This was fascinating as it included aspects of biology and pharmacy which I hadn't studied previously – for example, human anatomy, physiology and pharmacology. This really helped me understand how medicines work.
What advice would you give to a young person considering a career in your field?
I think chemistry is an excellent degree subject and is useful for roles in many different industries.
What are your plans for the future?
I hope to continue to support my clients to bring new and existing medicines to market.
Want to know more?
Jill Harris, QP and quality consultant.
Hear from more chemical scientists in Wales
Discover profiles of other chemical scientists working in Wales, ranging from pollution control and pharmaceuticals to product development and more.
Published September 2022