Discover how the RSC is collaborating with Education Scotland to support student teachers and ITE providers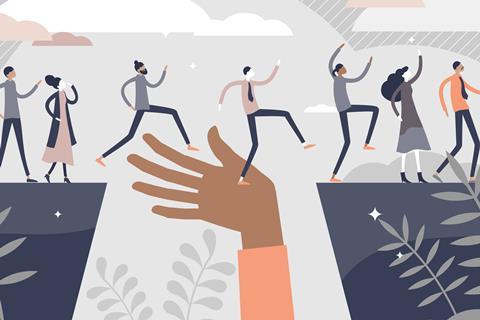 When the Royal Society Of Chemistry (RSC) won a bid to 'enhance professional learning in STEM' in 2018, it began a project to support chemistry teaching in Scotland. Aligning its objectives with those of Education Scotland, who provided the project funding, the RSC set about delivering career-long professional learning (CLPL), supporting clusters of schools with their primary–secondary transition and establishing an early career mentoring scheme.
Against a backdrop of an exodus of experienced teachers in Scotland from the classroom, the RSC team focused on supporting ITE students and tutors. This involved building strong relationships with students at the beginning of their teaching careers and providing them with access to high-quality CLPL, widely accepted as being a cost-effective way to improve pupil outcomes and teacher retention.
Collaboration, training and development
'It was important that we had buy-in from all chemistry ITE tutors across Scotland. Therefore, the initial focus was on developing a collaborative and supportive group for the tutors,' says Stephen Hendry, RSC education coordinator. 'Our work would address teacher retention by supporting ITE students – students, probationers and NQTs – in their first three years of teaching.'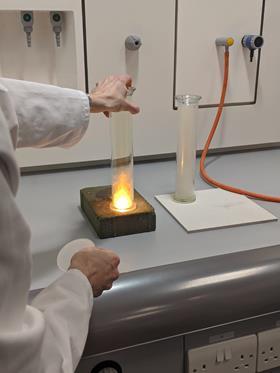 The team set up meetings with the tutors to discuss topics such as policy developments and the teacher training landscape. The next step was bespoke professional development tailored to their students' needs and aligned with the tutors' teaching practice to ensure high-quality and impactful professional development. 'This [programme] is what student and new teachers need. It is what we, as ITE tutors, would do if we had funding. It's fantastic that we can "hand them on to you" and know that they will be supported in their careers,' says Colin McGill, lecturer in teacher education at Edinburgh Napier University.
These discussions and conversations convinced the RSC team that a conference for all secondary science student teachers in Scotland would be useful. Enlisting the help and support of the IOP and RSB, the team decided that the annual conference should be virtual to ensure accessibility for all science student teachers across Scotland. The conference was run as two one-day sessions on 12 October 2021 and 23 March 2022. The conference introduced all soon-to-be qualified chemistry, physics and biology teacher in Scotland to the work of various science bodies, showing them that the organisations can support their teaching for years to come.
A 'vital contribution that ensured the students were not simply "kept busy" but had a genuinely enriching continuing lifelong professional learning experience'
'The past few years have been particularly challenging for these cohorts of student teachers; most of them will not have had the same opportunities as their predecessors,' says Stephen. 'Some have found it a challenge to complete the required days in school, while others may have missed out on hands-on placements due to Covid-19 restrictions.' To help mitigate these gaps, the conference focused on teacher practice, showing the student teachers where to find and how to use resources to address lost learning.
After the event, senior lecturer in chemistry education at the University of Strathclyde Jane Essex called it 'vital contribution that ensured the students were not simply "kept busy" but had a genuinely enriching continuing lifelong professional learning experience.'
Teaching in Scotland? Where to go for support
Looking forward …
The RSC Scotland team members are continually developing their approach in order to engage student and probationer teachers in Scotland. Crucially, the work is informed by the learnings of the team's previous work, and addresses the needs of ITE tutors across Scotland. This proactive and future-focused approach is also aligned with the RSC's new strategy, which ensures that chemistry is for all by guaranteeing a sustainable workforce of teachers of chemistry that plugs the skills gap and addresses teacher retention.
Looking ahead, the focus of the team's work will be to safeguard talented teachers, while ensuring that students and undergraduates are not lost in the chemistry pipeline, as well as to strengthen chemistry's contribution to workforce trends and economic impact.
To achieve this, the RSC team has developed a programme of sustained professional learning for student and probationer teachers in Scotland, in partnership with the ITE tutors. Rather than focusing on traditional dissemination, the team has encouraged reflective discussion to stimulate and define the teachers' own teaching practice. By providing student and probationers with a forum to network and discuss current challenges, the team hopes to welcome them to the teaching profession while creating a sense of belonging with the chemical sciences.
For more information about this work, see the pdf download.