Leading the way in decolonising their own education, students at the University of Sussex are standing up for change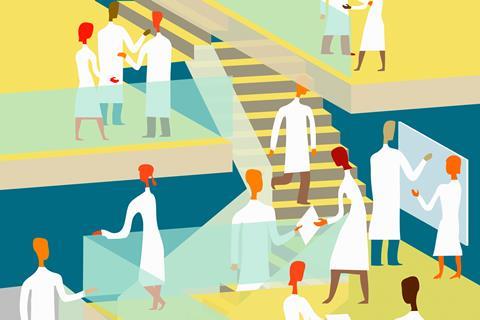 Biochemist Daniel Akinbosede has been a university student for nine years and in that time has never had a Black professor or lecturer, nor shared a lab with another Black PhD student or postdoc. 'After a while, I started to think: why is this the case?' he says.
Daniel's investigations led him to the awarding gap: the well-documented gap between the proportions of Black, Asian and minority ethnic students gaining a 1st or 2.1 degree compared to their White counterparts.
To fix the pipeline issues, you need to start by eliminating this awarding gap, he explains. This will lead to a much larger pool of Black, Asian and minority ethnic students being eligible for master's and PhD courses. 'That can lead them downstream into the academia route or into the industry route to senior levels that will improve representation,' he adds.
The curriculum was ignoring some of the racial atrocities that led to some of the most important scientific discoveries of our generation
Students can play a key role in advocating for change at their institutions. Black, Asian and minority ethnic lecturers and professors can feel that forcing conversations around decolonisation and anti-racism in science may damage their career progress, says Daniel, currently a final year PhD student in the school of life sciences at the University of Sussex. 'Knowing that, as a student, I didn't have those restraints really empowered me to try and have these conversations,' he adds.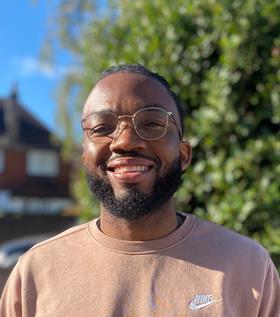 Talk the talk …
Daniel helped establish the Race Equity Advocates programme at Sussex. This student-run group secured funding from early 2020 until June 2021. Nominated student advocates talked to students in their own schools to hear their views on the reasons behind the awarding gap on their courses. The advocates then discussed the findings with their own school's senior leadership team.
A feeling of disconnection from the curriculum content was flagged up in each of the scientific schools that hosted advocates. 'The curriculum was ignoring some of the racial atrocities that led to some of the most important scientific discoveries of our generation,' Daniel says. In drug discovery, for example, when talking about the HeLa cell line, lecturers should discuss how they were taken from the African-American woman Henrietta Lacks without her consent. And when teaching about the structure of DNA, if James Watson's views regarding race aren't discussed alongside his scientific achievements, then any Black student listening 'is going to feel alienated from that educational environment', says Daniel.
Tips for decolonising your institution
Educate yourselves about the colonial histories of your subject and the links between those colonial beginnings and our racially unequal present.
See the value in teamwork. Find others also interested in seeing these issues addressed in your department or institution.
Ask Black, Asian and minority ethnic students for their views on why there is an awarding gap. This may well provide new, unexpected insight.
Try to figure out what drives staff in your school to act. It might be closing the awarding gap, boosting results in satisfaction surveys, or something else. Then leverage these findings to drive change.
Expect, but don't be demoralised by, pushback. Some scientists are yet to be persuaded about the need to decolonise their subject.
Issues with recruitment for the junior research associate scheme, where undergraduates are paid to complete summer research projects, were also identified by Daniel and his fellow advocate in the school of life sciences. These projects provide invaluable experience when students go on to apply for both further degrees and scientific jobs. 'A lot of the students of colour were saying that they felt less able to apply for the scheme and when they did apply they felt they were less likely to be successful. When we looked at the data, we saw this was absolutely true,' says Daniel.
… and walk the walk
Feeding the findings of these conversations back to the school of life sciences leadership team led to a number of changes. Ensuring equality of access to lab training for Black, Asian and minority ethnic students, for example, is now listed as a goal on the Race Equity Action Plan for the school of life sciences. The head of the school developed the plan in collaboration with the senior management team and the school's Race Equity Advocates.
And in autumn 2020, an introduction to biological racism, sometimes termed scientific racism, was added to an ethics module for first year undergraduates in the school. The pseudoscientific belief that race has a scientific basis is now discussed alongside how not to plagiarise and how to reference prior work properly, says Daniel. 'The lecturer did a great job at introducing to these science students the idea that race is not a legitimate scientific category, it's a social category.'

Nina is a freelance science writer and editor specialising in chemistry.
Decolonising chemistry teaching and learning
1

2

3

4

5

6

7

Currently reading

Advocating for race equity

8