Test your 11–14 students' knowledge of separation techniques; elements, mixtures and compounds; periodic table trends with this assessment for learning worksheet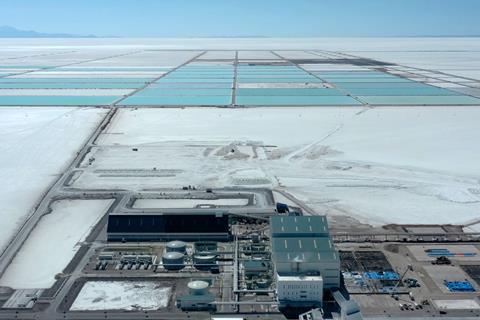 Thousands of tonnes of lithium are extracted each year in countries like Chile and Australia and find their way into our mobile phones and tablets, in the form of lithium-ion batteries. Increasingly, we're also using these batteries to power low emissions vehicles. Recently, high-grade lithium has been discovered in salty hot springs in Redruth, Cornwall.
Use this news, and the Education in Chemistry article, Your place or mine? as context for discussing the environmental impact of mining lithium and its importance for modern batteries. Discussing lithium salts as an alternative to the more common sodium chloride used in class for separating mixtures provides a link to curriculum-based learning. Give learners the opportunity to apply what they have learned about evaporating seawater to the unfamiliar context of lithium mining to check understanding and link learning to future careers and technological advancements.
Download this assessment for learning worksheet to check your student's understanding of separation techniques; elements mixtures and compounds; describing trends in the periodic table and properties of metals. Alternatively, you could incorporate each section into that particular topic.