Discover why November is the month to celebrate chemistry – and how to go about it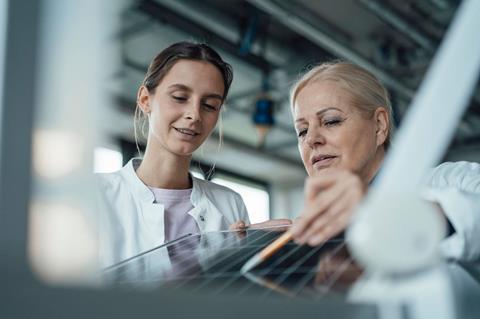 Chemistry educators and enthusiasts, mark your calendars! Chemistry Week 2023 is fast approaching, promising a month-long celebration of the wonders of chemistry. The theme is 'Chemistry making the world a better place' and, while the official dates for Chemistry Week are from 5 to 11 November, we invite you to celebrate it throughout November. Get started with our ready-made presentation on Chemistry Week, which you can use in class or assembly.
Use our presentation in your class or assembly
Why not try our ready-made presentation on Chemistry Week with your learners?
Chemistry is a key part of our daily lives, and it plays a pivotal role in shaping our world. The chemical sciences contribute to advances in health, climate and the environment, industry and wealth, sustainability, well-being, education, justice, equality, nutrition and alleviating poverty. And the community of chemists and individuals working in this field all work tirelessly to make the world a better place.
During Chemistry Week, the RSC will showcase the events and activities taking place in our communities to celebrate the myriad ways chemistry has improved our planet. Themes for these activities could include, but are not limited to: clean air and water, clean energies, sustainability, climate and environment, and exploring careers in chemistry. For teachers of primary and secondary science, this is an opportunity to engage your students and give them a real sense of how key chemistry is to so much of what we do every day.
Take part this November to celebrate and showcase how chemistry continues to make the world a better place. You'll be spreading the joy of science and inspiring positive change through the wonders of chemistry. To share your Chemistry Week celebrations, tag the RSC on social media by using the hashtag #chemistryweek.
Need funding support?
The RSC is committed to supporting outreach and public engagement activities for Chemistry Week. The goal is to inspire the next generation, reach new audiences beyond the chemical science community, and celebrate the diversity of chemistry and its communities.
To bolster your Chemistry Week activities, you can apply for financial support from the RSC in two ways: the Chemistry Week 2023 Grant Scheme for grants of up to £500, and the RSC Outreach Fund for those seeking funding for larger-scale initiatives, of up to £10,000.
More ways to get started
Here are some suggested activities to get you going.